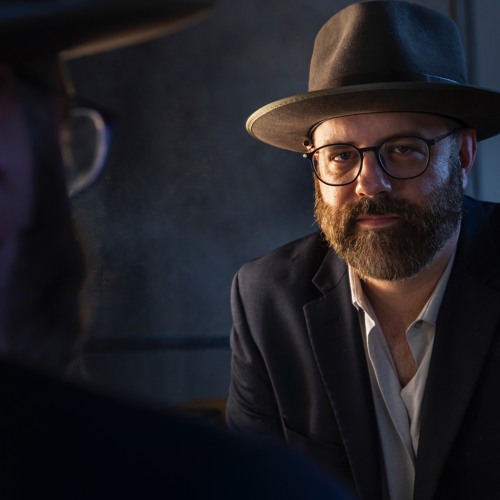 20 June 2022
It's been a year since we last spoke when "Dirty Girl" and "Kings For Sale" were being released, how has the world treated you in the meantime?
Afton Wolfe: Peaks and valleys as it goes, but generally very well. Toured some with Kevin Daniel, played at AmericanaFest a few times, and was invited to a couple of very special events to me: the Last Waltz tribute show at the Basement East, where I was made an honorary Canadian, and Lifer with Jon Latham and Van Darien, and then got to pay tribute to one of my favorite songsmiths, Mark Mann. Then, my wife and I took a long-delayed honeymoon to Todos Santos, Mexico which doubled as a festival appearance at the Tropic of Cancer Concert Series, put on by Cordovas and the good people of that lovely place. Recorded and released a track with my friend, The Phoenix, Cary Hudson. We did Faces' "Ooh La La" which is one of the greatest and simplest songs ever. We had a crew of beautiful people, including Cary's daughter Anna, on the track and the great video made by Anana Kaye. Did some more recording that comes out May 27 with Brett Ryan Stewart at WireBird Productions. Just got back from a fantastic experience at Folk Alliance, and getting ready to get back on the road. And my niece started Tee-Ball; hit two home runs in one game.
And how did the single and the album do, was it a difficult time to be releasing music with the shadow of covid still looming large?
Afton Wolfe: Well, it's hard to judge those things from where I am. I just try to make the best representations of the songs I find and love. The way to share this music and connect with people changes constantly, and I try not to get too caught up in it. I think I did what I set out to, and made a record with songs that are important to me and people that are important to me, and when I hear that people connect with them, I feel validated and satisfied with it. I wish it was easier to plan things, especially live music because that's when the connections are the most intimate and tangible. But the situation is just that everyone has to be aware that it's still a concern, and that plans have to change sometimes. That part's nothing new.
"Late Nite Radio", the current single, has a wonderful yet slightly vague narrative running through it, can you expand on the story you are telling and how much of you is in the narrator?
Afton Wolfe: Well, I'm from Mississippi, but I'm also from the '90s, and "Late Nite Radio" is a song about leaving someone behind and begging the radio DJ to help you feel better about it. Beauregard is a fish.
"So Purple" is a funky little number what's the story behind that?
Afton Wolfe:* Seth Fox* and I wrote that after going into the woods and searching the spirit world for conversations and wisdom from the trees. It's about discarding the fictions that pull people apart in the material and ego worlds, because in reality, at our essences, we're all part of the same purple, cosmic energy.
There are a couple of familiar names on the roll call for this release, namely Seth Fox and Daniel Seymour, can you talk us through the people who you've gathered together here?
Afton Wolfe: With pleasure. I am so lucky to have the friends I do, and I love to brag about them. The great Daniel Seymour, one of my favorite humans who I've been playing and recording with for years and years, plays bass on these tracks. Seth Fox co- wrote "So Purple", plays flutes on that and saxophones on "Late Nite Radio"; he's my Swiss Army Knife. My friend Chad Stuible, who I first got to play with down in Mexico at the Tropic of Cancer Concert Series, contributes keys to both songs, showing a ton of versatility and professionalism by doing such different styles so proficiently and creatively. I used a different drummer for each of these. Justin Amaral is one of the best drummers in the Nashville area. He plays on "Late Nite Radio". Hayden Cotcher is young percussion genius, and I brought him in to add a little different seasoning to "So Purple", and he killed it. Rebecca Weiner Tompkins came in to play some strings, and she brought an Eric Aceto six-string violin, which sounds so beautiful. And, finally, but definitely not to be left out, my wife, the lovely Robin Wolfe sang backup vocals on "Late Nite Radio". She has an amazing voice, and I'm so glad I finally talked her into recording on a song with me.
Is there an album on the horizon or was this just a single that you felt needed to see the light of day regardless?
Afton Wolfe: Yeah. This is a kind of "Act One" of a three-act project that will culminate in a larger release at the beginning of 2023. Just something we're trying. We did "Ooh La La" as a single, kind of a one-off, and that was great, because it was a duet. But for this, I wanted to try putting out a "digital 45" or, I prefer "e-cassingle" for the nostalgia, and because they're both a departure from the last few things I've done in a lot of ways. I'm an album fan, but economics, supply chains, and distribution are tricky now, so putting these out in pieces is the plan for this. It primes the pump and gives us a reason to talk to people about the music and share it, instead of waiting for a full album to be done.
Is the live scene opening up again in your part of the world and if so are audiences coming back in pre-covid volumes?
Afton Wolfe: For the most part, things have slowly returned to a semblance of normality that allows for people to evaluate and mitigate their own risk appetite, I think. There are cancellations seemingly more often, and it's not out of anyone's mind. But people are getting together and playing and watching music more and more, so that's a good thing.
Q8: And, as always, so where next for Afton Wolfe?
Afton Wolfe: Directly next, I hit the road, traveling to various shires and villages, singing my songs, making new friends, and sampling the local flavors. Louisville, Buffalo, Hoosick Falls, Newmarket, Norwood, New Haven, New York, Rockville, Asheville, and Knoxville, if I'm not mistaken. Then, directly after that, I'm back in the studio at WireBird Productions to finish up "Act Two" of what is tentatively called "The Legal Fees Sessions," and I plan to release that in 2023.
As always, a pleasure to talk to you and good luck on the road ahead