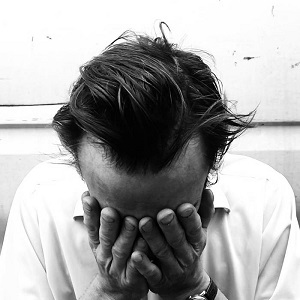 1 July 2020
The London-based Cesarians return with a new single and news of their third long player. Rachel Freida promises to continue the powerful hat trick. The previous Cesarians 1 (2009) and Pure White Speed (2015), gave audiences a view into their art rock framework. With subtle hints of progressive rock stalwarts such as Pink Floyd meshed into a 21st Century indie vibration.
The first taster from Rachel Freida is a reflective dive into the fragility of the human mind. "Pig In The Mattress" is a cinematic work of intelligence, starting with subtle drones and emotive vocals. A slow-burning, dramatic atmosphere builds around the vocals of Charlie Finke. With a dense fog instrumentation from co-writer Justine Armatage, and the remainder of bassist Budge Magraw, drummer Ed Grimshaw, and the haunting violin sound of Christine Lehmann create organic flourishes. Though the erupting vocals of Bev Crome, spirals the hopelessness closer to the edge of the abyss. 
One thing that remains prevalent, comes in the knowledge that "Pig In The Mattress" is one straight take. The closing section is a mix of Mike Oldfield meets The Wall still with the unique nuances of the Cesarians. All-in-all this song displays what to expect from the next album, and already it is looking very interesting. 
To Pre-Order; 
Bandcamp
Facebook