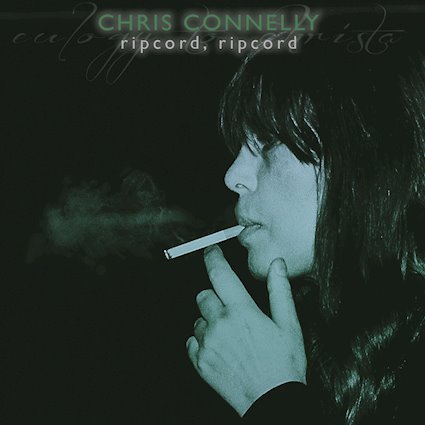 1 November 2022
This second single from Chris Connelly's new album, Eulogy to Christa: A Tribute to the Music & Mystique of Nico, is inspired by a traumatic incident in the early life of the Velvet Underground muse. The album started life as a planned set of ten Nico covers but was later expanded to a 24-track album when Connelly decided to write accompanying songs which further explored her life. "Ripcord, Ripcord" is one of those self-penned additions.
And in keeping with the way that Chris Connelly does things, it's a unique and beguiling experience, all bristling and bustling drums and barking vocals, somehow catching something of the grey austerity and bleakness of post-war Berlin.
Connelly has come a long way since his Fini Tribe days. He is now calling Chicago home and has 20 solo albums under his belt but is still driven to make challenging and choice music. After all, who else would take on a part covers/part biographical tribute album to a counter-culture queen?
There are easier ways of selling music to the masses, but thankfully for the music world, Chris isn't about taking the easy way out. He is about making intriguing and enticing albums that offer music that is brilliantly out of step with fads and fashion. He is about well-researched albums that are both informative and entertaining. He is about making music which sounds like little that you have heard before. But music that is gorgeously realized and brilliantly addictive just the same. And for that, we thank him. Immensely.