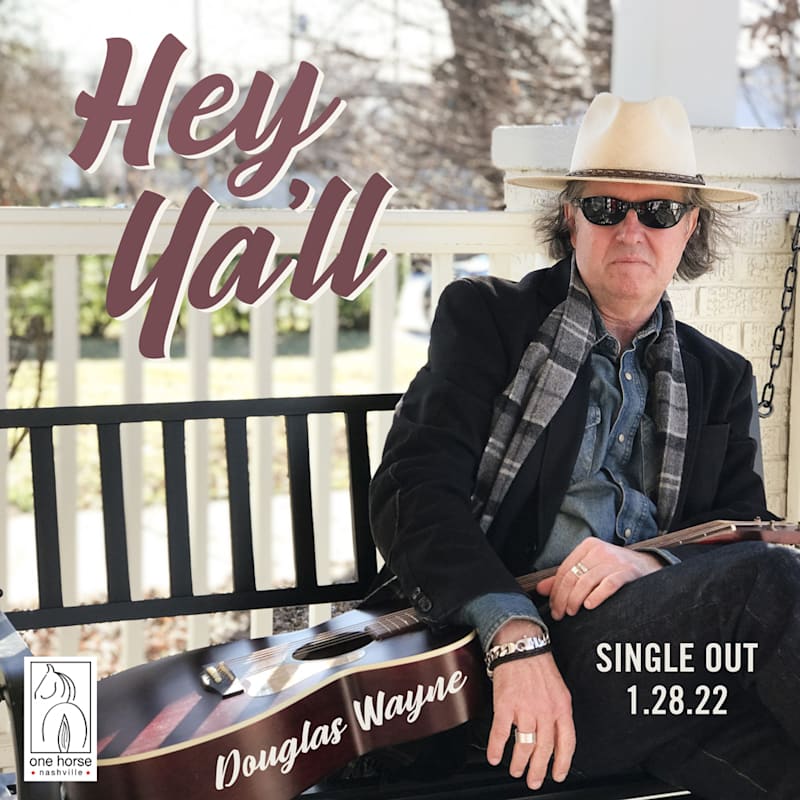 16 January 2022
To an outsider like me, especially one writing from the other side of the ocean, Nashville seems to be two separate cities. The western half seems to be all rhinestones and tasseled jackets, stetsons, and songs about the alone and the wronged driving their pickup truck into the sunset. The eastern half, by contrast, is a more rebellious, more alternative, more anarchic sort of place. East Nashville seems more my kind of place. It also seems Douglas Wayne's sort of place.
Ahead of his debut album, Coyote, he gives us the intentionally capitalized, alt-country groover, "HEY Y'ALL". With infusions of all the right sounds, touches of Petty and Earle, tips of the hat to Young and Cooder, a dash of 70's Stones, it swaggers along in fine style.
It's also a timely song, one that vaguely and in a non-preaching style opens a conversation about all manner of recent ills from covid to climate change, from people to politics…asking, in everyday parlance, "whatcha done done?" What indeed.
So this humbucker-hearted troubadour is based in the coolest end of the coolest town, has the same record collection as me (I suspect), and writes bonafide alt-country classics. He's also an advocate for animal rights. If there wasn't an ocean between us, I like to think that we'd be the best of friends, hanging out in a dark and dingy dive bar together drinking shots, and putting the world to rights. One day, maybe, one day.
More info HERE