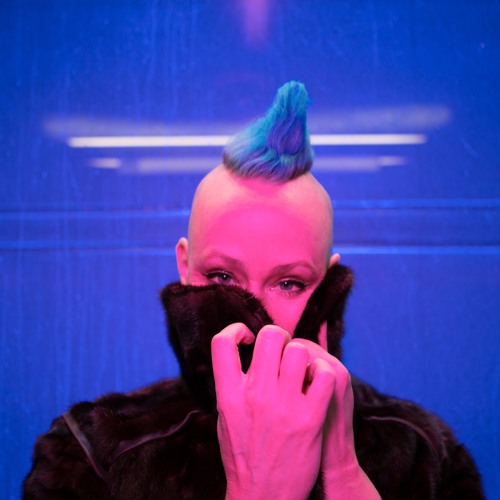 28 June 2022
To coin a phrase that seems to be on everyone's lips at the moment…" who the heck is Glittermouth?" Who indeed? She seems to have dropped out of nowhere, right into the heart of the alternative dance scene with an agenda. That agenda? To destroy the pop and dance world and then rebuild a new sonic structure out of the pieces.
"HIM" is the first sonic salvo, a smart and sassy slice of chilled dance – synth-infused, drugged up, enticing, beguiling, sensual and smooth. It is also the first step that eases you in, a gentle taster and teaser of what is to come, and believe me if the hype is to be believed, and this is one of those times when I do, what follows will rock your world. It might even destroy it.
The more you listen to "HIM", the more you can hear the world itself changing, gentle at first but with the knowledge that there is a distant tsunami heading this way. "HIM" might seem quite conventional for now but believe me, it is just a Trojan horse to get inside the realms of convention and comfort zones. And once past the defenses, who knows what untold damage its sonic effects could do, what musical empires it could cause to fall.
The more you listen to this first sonic salvo, the more you realize what it is all about. Glittermxxth is the sound of genres falling, musical demarcations being ignored and sonic worlds colliding. Glittermxxth is the dirty, different, and delicious alternative, a cult sound wrapped up in commercial accessibility. Glittermxxth is what happens when an artist stops giving people what they want and gives them what they need.
Time to embrace the future, people!