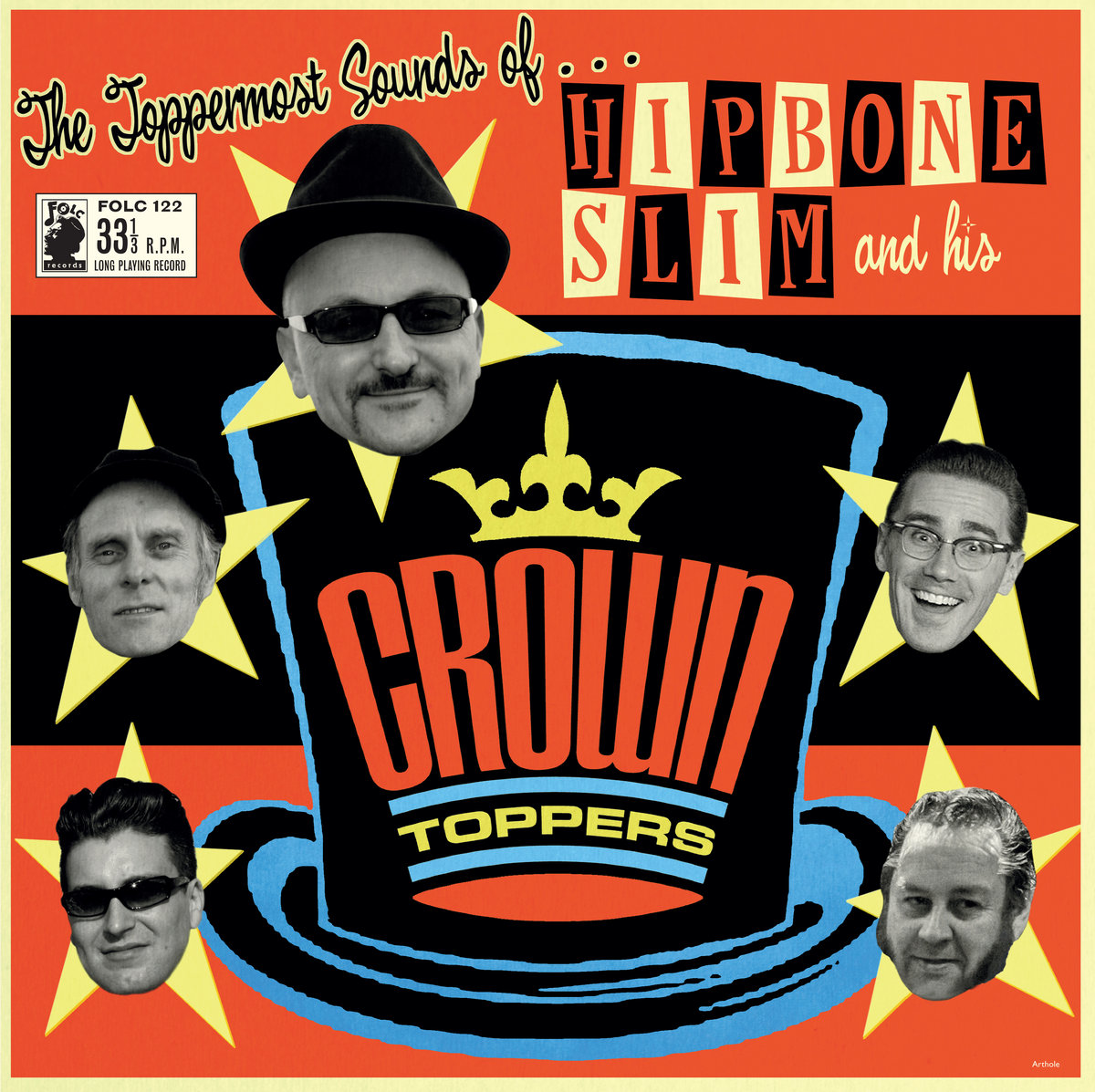 6 May 2020
Veteran raw-throated, savage rock-n-roller Hipbone Slim, a.ka. Sir Bald Diddley, is most certainly a man born out of time, for most persons of the current date (and many dates and many moons before it) do not celebrate generally – or certainly set free their butts for wigglin' to – honkin' and/or boppin' songs about chicken skin, wigs and the sordid such.
But not only does Hipbone Slim continue down this greasy and poultry proud path, he is extraordinary at it, as evidenced by this second album with the Crown Toppers, his latest group featuring legendary drummer Bruce Brand and saxophonist Spencer Evoy of MFC Chicken, after many magical moments with the Knee-Tremblers, Kneejerk Reactions, Wig-Outs and many others.
Slim sings with a swagger that allows him to move easily between the modes of smooth, growling, aled-up, and deranged – sometimes within the same song. There is also great variety in songs such as the previously mentioned and unhinged "Chicken Skin," the wailing "Tremblin' Out My Love," the drums and sax-driven instrumental "The Hump," and the toe-tapping "Sitting in the River," featuring Slim Cyder's excellent piano.
More fun can be found from the juiced up "Scrape the Bottle," the album-opening exotica of "Hairy Lula," and the easy going "Joe's Hideaway."
Toppermost indeed.