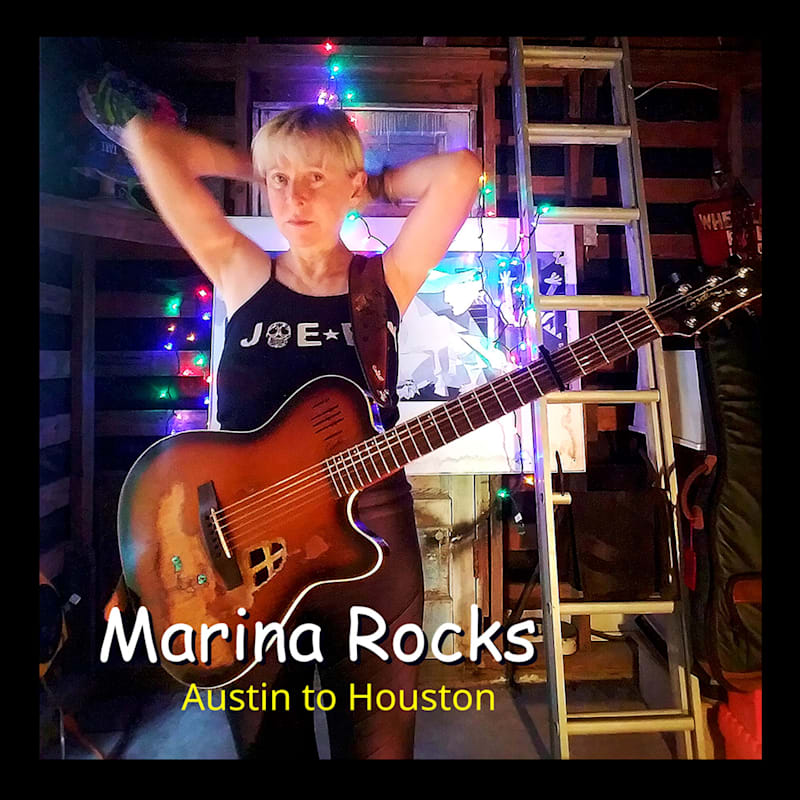 20 August 2022
Anyone who kicks off an album with an opening salvo that sounds as if it could have been on Paul Simon's Graceland is someone I want to know a lot more about. But as "Joy Ride"'s Afro-beats and intricate rhythms paint multi-hued sonic patterns before the listener, it is hard to make any other comparison. It's a brilliant opener and the perfect way to start a musical dialogue between artist and listener.
But this is no plundering or pastiche of past glories, and, having proven that she is no ordinary rock act, Marina Rocks settles into delivering a musical array of sound and style. "Cray Cray" establishes her more rock credentials, but if she is aligned closer to that genre than any other, it is rock played by her own rules.
"Last Goodbye" is the ballad that any roots artist or rocker wishes they had written, and "Comeback Kid" sits in that perfect mid-point between pop and rock, the sort of place that you might find the likes of Sheryl Crow doing what she does best. There is even room for a fabulous cover of Townes Van Zandt's Nothin' another feather in her cap, as far as I'm concerned. (It is worth noting that Marina counts Van Zandt's bassist, Wrecks Bell, amongst her close friends. )
Anyone would be proud of making such an album and being her fourth, and it shows that she isn't slowing down or running out of ideas. Indeed the opposite is undoubtedly true. But what makes this Texo-centric musical odyssey so great is that Marina Rocks not only engineered and recorded it but sang all the vocal parts and played most of the instruments that make it up.
In a shortlist of "one's to watch," Marina Rocks belongs in an elite subgroup entitled "no, I really mean it."