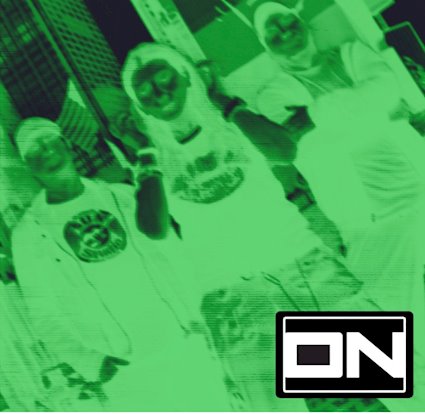 10 August 2022
If the names of the former bands of this Toronto trio – Acid Test, Danko Jones, and Rocket Science – don't ring too many bells, the band's sound and influences certainly will. Coming from the same place, sonically speaking, as the likes of L7, The Pixies, and Veruca Salt, there is a weight and confidence, not to mention a texture and tone, that speaks volumes about ON and their music. College rock, they used to call it, now perhaps it would get labelled alt-rock but we all know how pointless labels and generic pigeon-holes are.
All you need to know is that "Underdog", which is out there acting as the first taste of the new album, is brazen and bombastic, mad, bad, and dangerous to know. It both reminds us of the willful lack of conformity of the 90's indie-rock era and writes a new, more contemporary chapter in its storybook. I'm not saying that there aren't bands doing anything this interesting, this exciting, this infectious today but…actually, that is exactly what I am saying.
Uncompromising grooves, killer riffs, rousing vocals, incendiary beats, unbounded energy…what more could you ask for? I bet you won't be happy until they are playing your town. Well, if you live in ONtario, they are doing that too. The rest of us might just have to wait a little longer, so buy the album and help speed the whole process up.
Single download / stream
Bandcamp
Album pre-order
Apple Music
TOUR DATES
August 12 – NIAGARA FALLS (supporting The Trews)
August 13 – Paris Fairgrounds, BAJC Jeep Festival, PARIS
August 14 – NIAGARA FALLS (supporting Said The Whale)
August 18 – Toucan, KINGSTON
August 19 – CafeDekcuf, OTTAWA
August 20 – Baldwin Festival, BALDWIN
August 20 – Dakota Tavern, TORONTO
August 23 – Flying Monkey (acoustic set), BARRIE
August 25 – Rhythm and Brews, CAMBRIDGE
August 26 – Doors Pub: Taco Joint & Metal Bar, HAMILTON
August 27 – The Richmond Tavern, LONDON