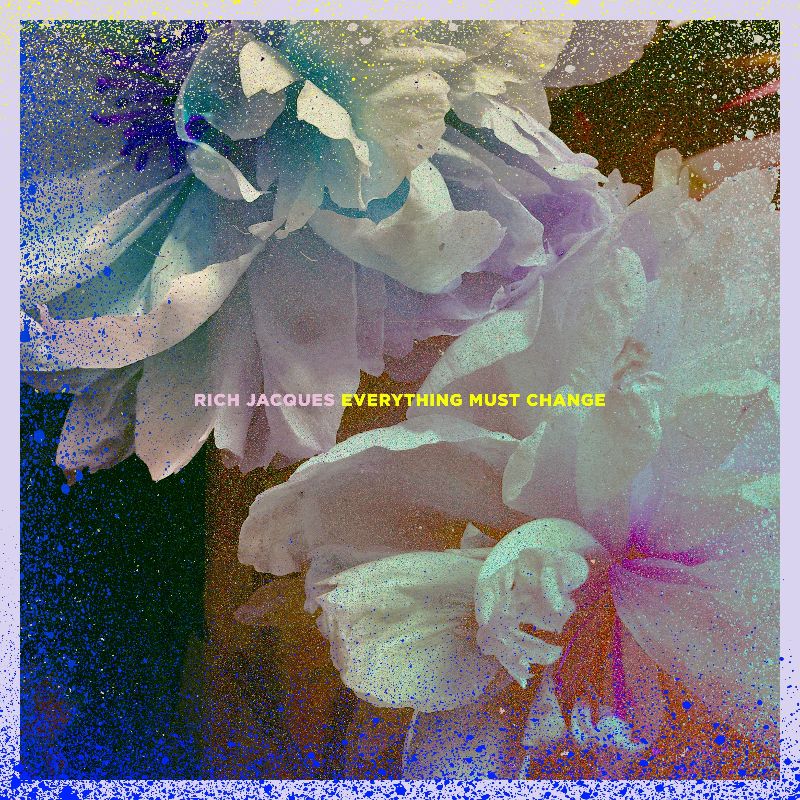 11 July 2022
There are many reasons for making music, perhaps as many as there are people actually making it. For some, it is purely entertainment, a soundtrack to the end of another working week, something to kick back or party to. It can be rabble-rousing, raw, and political. It can talk about the minutiae of everyday life and it can describe universal subjects.
Rich Jacques has made a name for himself working at the other end of the spectrum from such approaches. His music is serene and seductive, understated and drifting, hushed and hazy and it talks of very intimate experiences and very personal viewpoints. But, even music that comes from such a personal pace can be brilliantly relatable, we are all humans and the experience and thoughts of one are often also the experience and thoughts of the many.
Everything Must Change, his latest EP, is a diary of one person's view of how life changes and the realization that it must change for us to grow as individuals. At the heart of the album is the title track, a moment of awakening that reveals just such an idea. It is also the soundtrack to the voyage of discovery that he set out on, an odyssey that was as much geographical as it was spiritual.
"Montecito" is a gorgeous song that marks not only the start of the album but the point of departure for Jacques's wanderings. And between then and the final track, which has him contemplating "The Stars Above", we are treated to everything from intimate thoughts to universal contemplations, gentle alt-pop to simple yet devastatingly engaging folkscapes. It is an album that might seem light and easily understood on a cursory spin but even by the second time through you will have realized that its hidden depths are endless and its musicianship is both understated yet ornate, which seems contradictory but I assure you it isn't.
Gorgeous, gorgeous, gorgeous! I know that I have used that word a lot both here and over the years when describing Rich Jacques's previous releases but no other word will do.