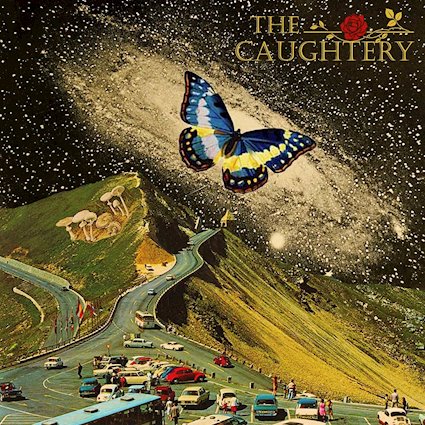 26 May 2022
I'm not sure how The Caughtery does it but they seem to make music at a point where lots of opposites attract…and indeed make attractive music. Fragile, the latest single and the teaser for an eponymous EP to follow, is at once cultish and commercial, full of rock swagger and pop addiction, ornate and accessible, sitting on top of plenty of past glories and yet forward-thinking, timeless, and of the moment. Any ideas? No, me neither.
And I'm not the only one who sees something special in the band and this single as not only did Tim Palmer of Plant, Ozzie, Tin Machine, The Mission, etc, etc fame, see fit to mix the record, he added his own six-string contributions.
Rock fans are going to love the attitude and the sheer dimensions of the song. The more discerning pop pickers will dig the immediacy. Old school music fans will see this as a link with some of their favorite acts of the past and young movers and shakers looking for the next big thing will know that they have found something worth shouting about. In fact, I can't think of anyone who is going to get a kick out of it.
What's that you say? This glorious racket is the product of just two people? Shut up!
Single order
Spotify
Amazon
Soundcloud
http://bigtakeover.com/images/24830t.jpg