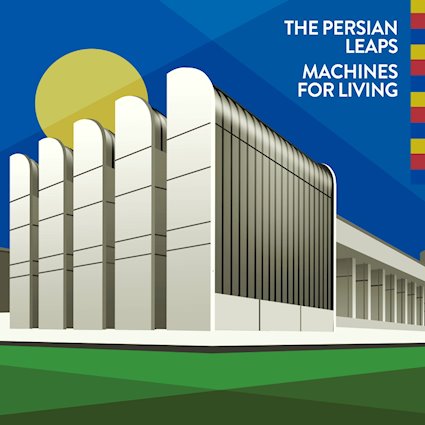 14 October 2022
The Persian Leaps have built up a well-regarded name for themselves through solid, no-nonsense, infectious power pop. Few do it better. Their ability to take the infectious and melodic heart that beats in pop music and the drive and energy that powers its rock and roll sibling is magical. Many have tried to walk that same fine creative line, but no one gets straight to that sweet spot on the musical Venn Digram like The Persian Leaps.
And now they are back with a new mini-album, five sweet songs, and to the point, a short, sharp, and shockingly effective quintet of tunes. The latest single, "Alright Alright", kicks things off with a heady blend of slightly 60's vibes with an angular, new wave engine room full of staccato punches and sing-along, fist-in-the-air grooves.
"Lipreader Dyslexia" sits neatly between pop and a hard place, and "Beautiful Inside" also blurs the lines between 80's new wave and 60's nostalgia, which often sits at the heart of The Persian Leaps sound. The song which seems to typify this is the excellent "Maybe Time Will Let Me Forget", a piece of jangle-pop elegance that is a 60's cover, originally by a band called The Coachmen and a song close to Persian Leaps main man Drew Forsberg's heart. "The Nicest Way" rounds things off in the most excellent ways, a more spacious but no less effective blend of spiraling guitar pop with a whiff of The Beach Boys about it. Never a bad thing.
I could wax lyrical about why this short and sweet album works so well. I won't. I will just say that it is another triumph for The Persian Leaps. Now, you can either take the word of a mere journalist, something you should never do, or check it out to see if I know what I am talking about. Go on, I dare you….
Spotify
Soundcoud
Maybe Time Will Let Me Forget
Soundcloud