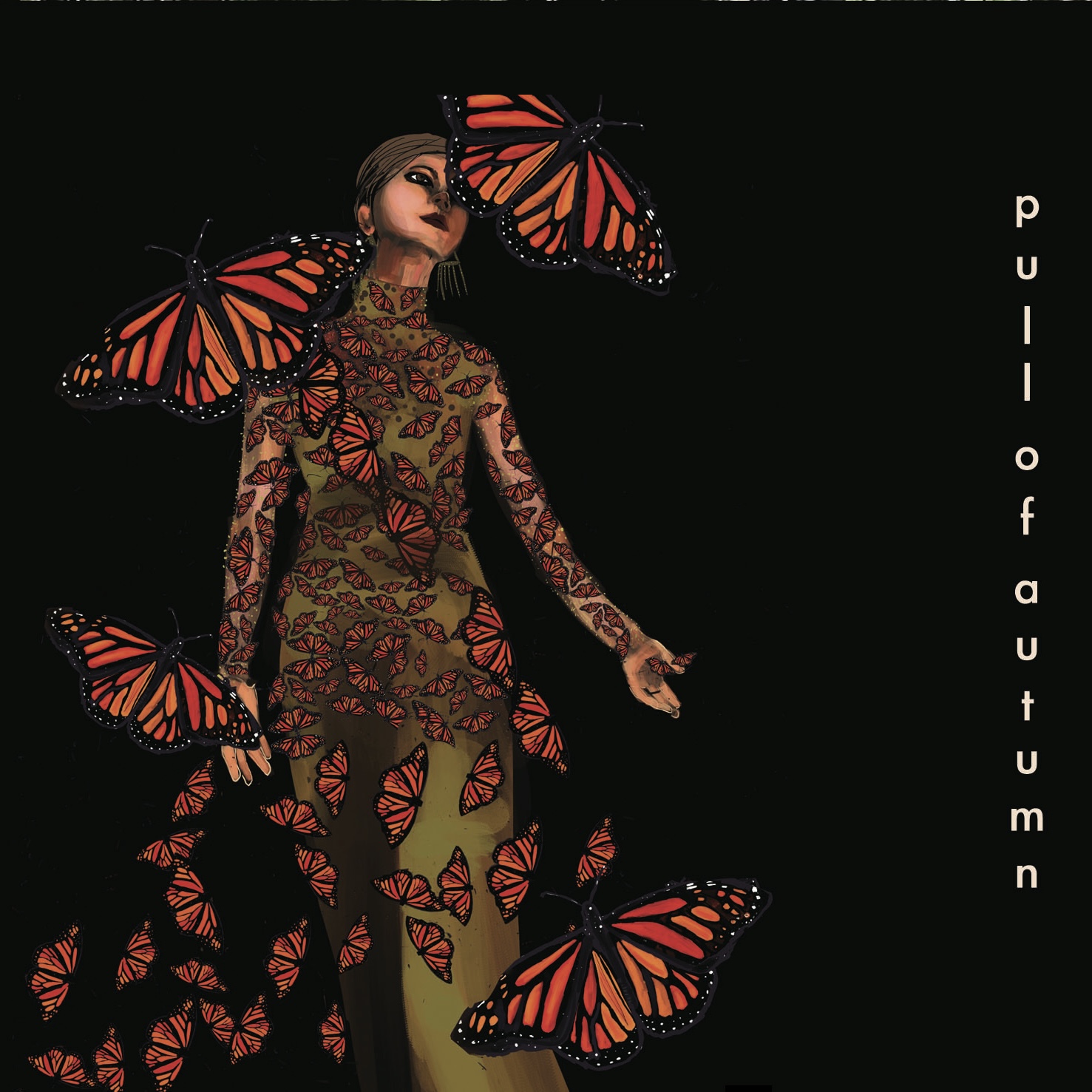 29 December 2022
The term "supergroup" may come with a lot of baggage – perhaps thoughts of prog-rock excesses from times past – but I can assure you that when I level such a term at The Pull of Autumn, views of keyboard players dressed as wizards (Yes, I'm looking at you Mr. Wakeman), lear jets and stage sets the size of a small planet, are not on the agenda.
The Pull of Autumn is a collaborative band project based around Johanna's House Glamour's Daniel Darrow but with a gently revolving door of fellow artists, including Philip Parfitt of The Perfect Disaster, Stuart Moxham of Rough Trade post-punk band Young Marble Giants, Luke Skyscraper James of I.R.S. recording artist FASHION, among others.
But it is one thing to feature a talented roll call and another to fashion all of those skills into a cool and, perhaps more importantly, musically consistent album, but that is precisely what Daniel Darrow has done here. Despite the many moving musical parts, Beautiful Broken World remains a singular sonic vision.
In fact, it goes far beyond mere consistency; instead that Daniel Darrow has brought all of these prominent musicians together not merely to make music but to create sonic landscapes. From the dramatic and sweeping opening title track through the delicate drift of "Moonbeams" and on to the metronomic beats, spoken word deliveries, and fractured yet brooding nature of "Outlaw Empire", the music is more than a mere song. "She Writes The Words" shows us that Darrow can write a more conventional type of song, and "Images of Light" shows us why he doesn't always have to.
There are moments of clarity; there are moments of confusion. There are expected song structures, just as there are more progressive and exploratory forces at work. Some songs could easily appeal to the more mainstream music fan, and then some pieces are more challenging and perhaps aimed at their more discerning counterpart. Rarely does an album cover so much ground.
Spotify
Outlaw Empire
Spotify
Apple Music