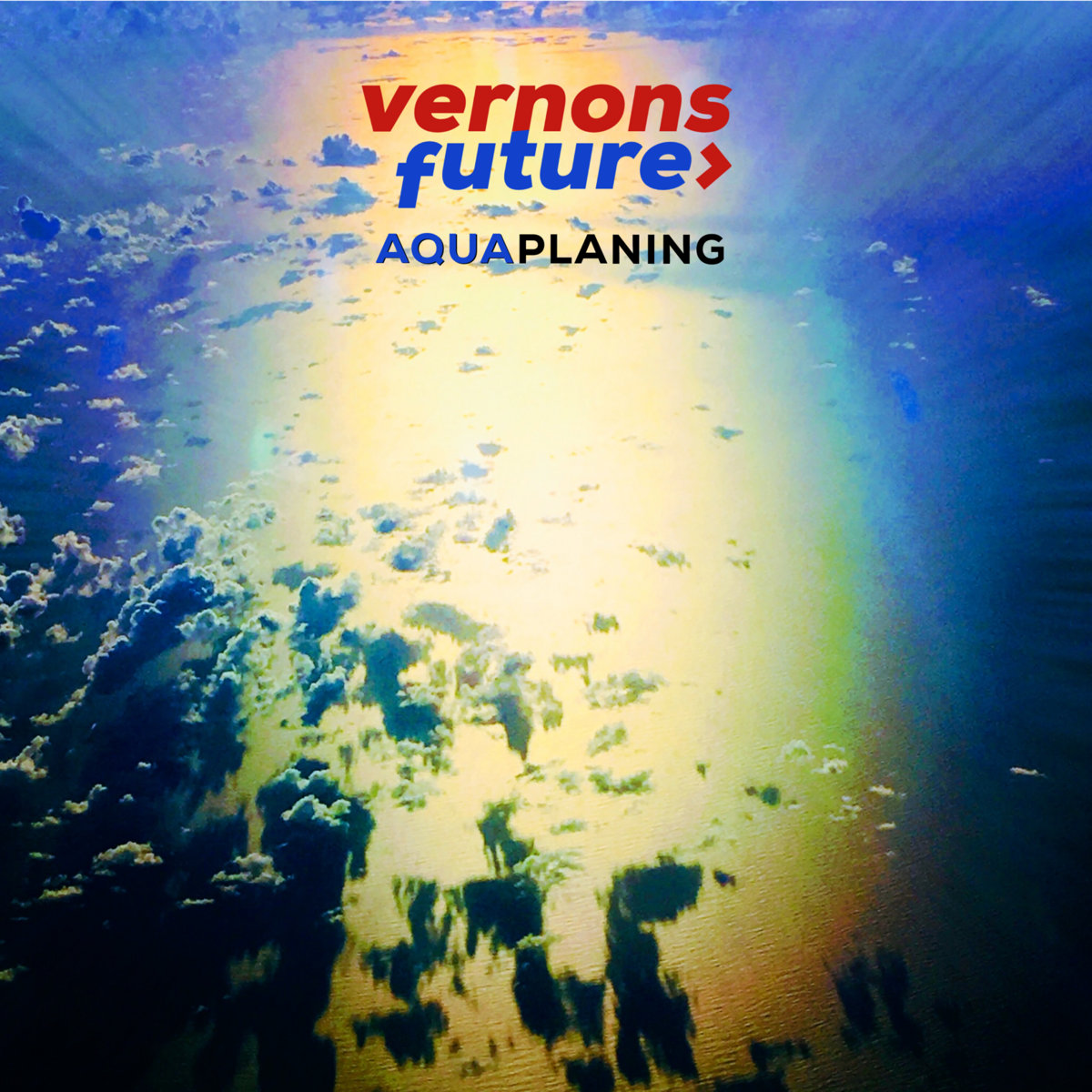 9 November 2022
At a place where pop meets rock, retro, mod-ish urges meet modern indie moves, and the alternative and underground meet the mainstream and chart-friendly. Where the cool collides with the commercial, you find Vernons Future in general and their new album Aquaplaning in particular.
There seems to be so many different sounds and styles that the band juggle with, but it is in doing so that they forge their singular, signature sound. It reminds you of many things but only ever in passing, never dwelling long enough in any one place that the overall effect becomes overly nostalgic. However, there is nothing wrong with the faint whiff of familiarity and embracing comfort zones.
I never knew The Vernons to give the band their original name. I want to say that I'm not old enough to remember them, but that isn't the case. I just didn't find them at the time, my fault, not theirs; you can't be everywhere, can you? Listening to this second album, a snapshot of their second chapter to date, I can see where they might have fitted into the indie landscape back in the day. And, had I been aware of them, I would have been the first one down the front at their gigs.
But that was then, and this is now. And they sound even cooler than I imagine they ever did. Kicking off with "Call To Arms", they quickly set out their indie stall, but "Just Can't Help Myself" gives me a handle on the music that I am looking for and the perfect reference point. The Lightning Seeds. A band similarly able to mix joy and jauntiness with more serious concerns, wit with wisdom, poppiness with the more profound.
Songs such as "Lights Have Changed" expose their deftness and dexterity when it comes to the more understated and restrained, and "Holy Joe" shows you that writing underground, cross-over hits is not something that will be a problem for them.
Pop music for the more discerning music fan. Not a bad moniker to have.
Album teaser
Bandcamp
Spotify
Call To Arms