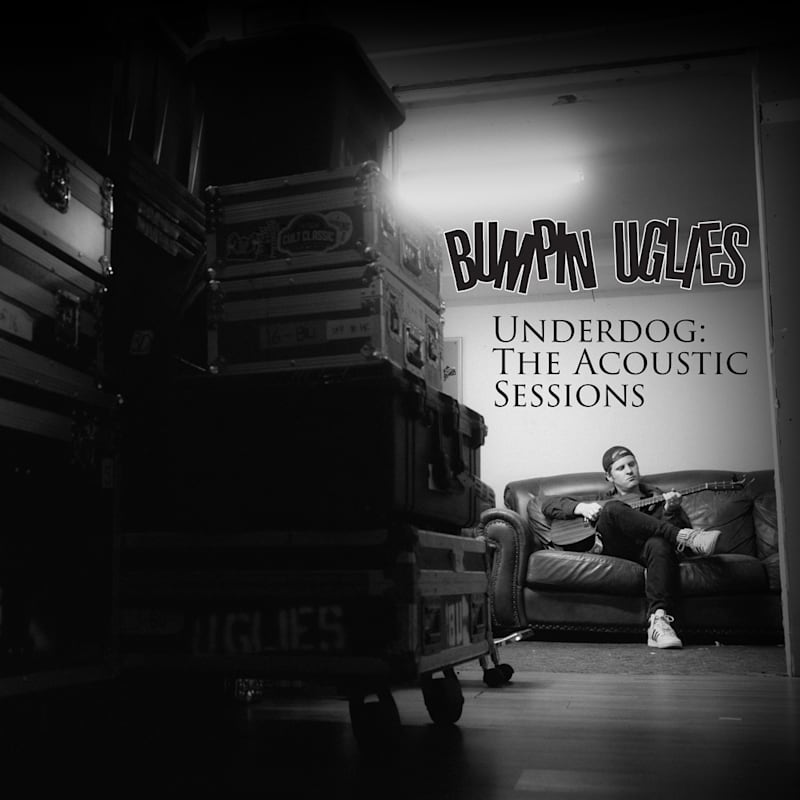 14 August 2023
Bumpin Uglies is the real deal. A band that can operate as a full ensemble of players to create lush soundscapes and ornate roots-rock party music or as a solo folk-punk acoustic troubadour, and everything in between. A band based on the songs and the delivery rather than, as is increasingly prevalent in the modern world, the studio and digital gimmickry.
And Underdog: The Acoustic Sessions is also the real deal. The band stripped back to its essence, one man; founder Brandon Hardesty, one instrument; an acoustic guitar, and an album of songs, some new, some old favorites, reworked to reveal and release their raw, honest beauty. This is the DIY ethic laid bare, the attitude that gave us punk, hip-hop, and every other from-the-heart musical movement.
"Locust Avenue", the opener, is more than a song; it is a time, place, attitude, and lifestyle that many of us can relate to. A carefree, wage-free, responsibility-free time in your life that you wring every ounce of pleasure out of before outside forces force you to move on, grow up, and enter the next stage of life. A mythical time that, later in life, we still look on with fondness. We've all been there, we can all relate.
"Underdog" is perhaps the logical next chapter of this story, the rabble-rousing rallying cry and a reminder that you are who you are, who you have always been, and that will never change, that we all wear our hearts on our sleeves and display openly our scars, physical or otherwise, as a badge of honor.
There are more considered and understated deliveries, such as the reflective "Catch & Release", staccato reggae tunes with "Spinning Plates", and punk-folk onslaughts courtesy of "Loneliness in Ab".
Bumpin Uglies are great when they are in full flight with guitars racing and drums beating, but what is so great about Underdog is that it lets us connect directly with the meaning and message of the songs at source. If their normal modus operendi is one of a party, here, the music becomes more a late night, one-on-one, intimate conversation, ironically one simultaneously shouted from the rooftops and whispered in a friend's ear. And if that seems a contradiction in terms, and it is, listen to the album and tell me I'm wrong.
Website
Tour Dates
Album Pre-Save