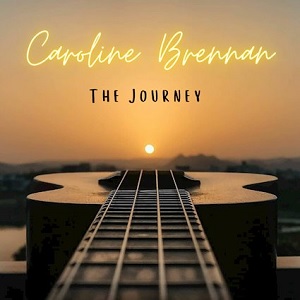 24 May 2023
Caroline Brennan is a singer-songwriter from Cape Cod, and her new EP The Journey is a light-hearted but surprisingly deep exploration of the human condition. Brennan reaches into her personal experiences to pull out a general theme of hope throughout the five songs that manages to stay uplifting and optimistic without once becoming dangerously cloying. Her powerful take on Americana will easily appeal to fans of artists such as Sheryl Crow and Brandi Carlile, as she freely plays fantastically with elements of classic country and roots rock from song to song, but the voice stands out as uniquely and identifiably hers alone.
The EP begins with a fantastic burst of fun country music on "No Longer Blue," but there is something heavier lurking in the song. Like Bruce Springsteen's "Glory Days" there's an acknowledgement of the sadness hiding behind the good times at the bar, and these bittersweet emotions characterize all of Brennan's songs here. This is more obvious on "Going Back," a measured ballad about an unhealthy relationship, but it's even there on the closer "Breathe Happy In," an ode to finding happiness on Cape Cod. Brennan still admits that "life's woes" aren't far away, but for a moment, at least, it's possible and necessary to find simple escapist pleasure.
The Journey will be released May 29th.