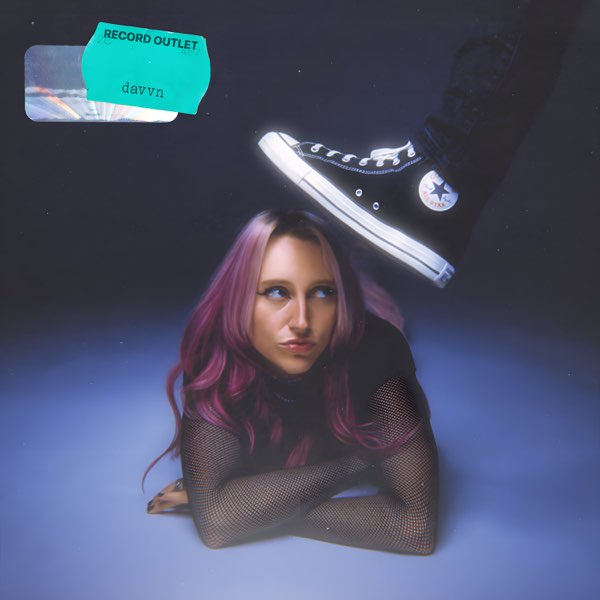 7 November 2023
In the clash zone where pop sensibilities rub elbows with punk bravado, where infectious melodies collide with unbridled energy and sheer muscularity, Davvn carves out a sonic niche that teeters between pop and a hard place. You might be tempted to label it punk-pop, but to me, that tag conjures up images of dime-a-dozen frat boy posers or bubblegum divas trying on the punk aesthetic for size, all in the name of chasing that elusive spot on the charts.
Davvn, however, is in a league of her own—light-years ahead of the aforementioned clichés. While most offerings within this soundscape often content themselves with an undignified, headlong charge to the finish line, as if velocity and sheer volume are the only currencies that matter, this attitude-drenched, middle-finger anthem revels in the art of dynamics. It deftly weaves a web of spiky highs and subdued lows, creating a captivating ebb and flow that oscillates between poised restraint and unbridled power. Sure, it packs the expected punch requisite for such a tune, but along the way, it slyly slips in some smart, seemingly simple, yet undeniably effective sonic maneuvers.
And when it comes to the lyrics, "Care Less" might stem from a place of personal strife, but its message is universal in its relatability. We've all been there, stuck in the wrong relationship, the wrong town, or even hurtling down the wrong path in life. But what's a girl to do? Well, according to Davvn, the answer lies in cutting ties with that toxic relationship, torching the bridges behind you, and bravely starting anew. Drastic? Perhaps. Necessary? Absolutely. You go, girl!
Website
Spotify
Soundcloud
Instagram