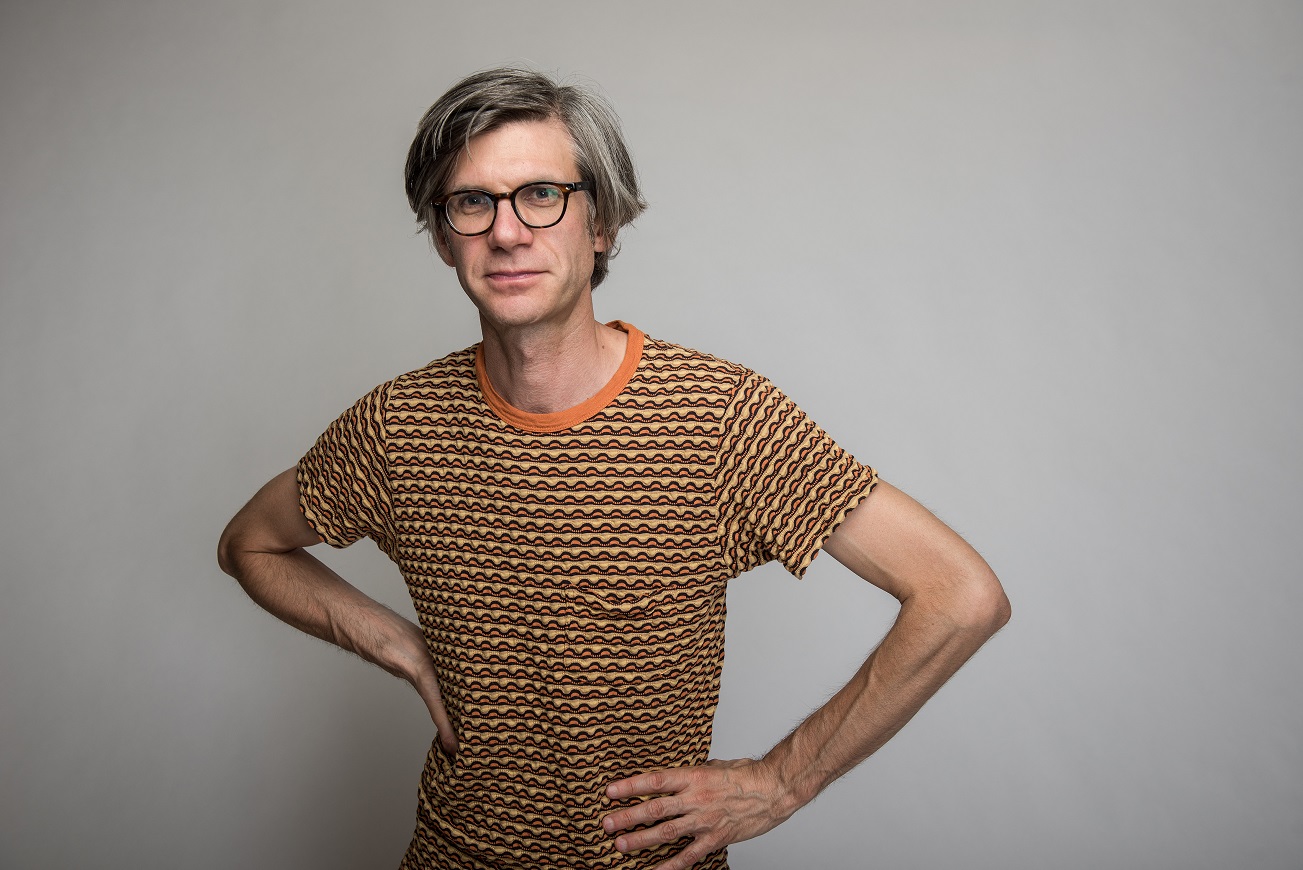 17 October 2017
Nearly perfect in every way is the album from Minneapolis artist Dylan Hicks. Ad Out is full of "country motifs, beautiful harmonies, blues riffs, and jazz tinctures" that Dylan surmises as "roadhouse cabaret." "A-24" is one of the best songs on the album, a frisky ode to a downbeat dive, and the humor of the video and Hicks' busting a backyard move makes it an awkwardly elegant delight. This and the rest of Ad Out's eleven tracks were produced by John Munson, well known for Semisonic but also Trip Shakespeare and now The Twilight Hours.
"Part of my ongoing series of country songs that don't precisely sound like country songs," Dylan says, " 'A-24' is narrated by a character who makes a weekly visit, almost a pilgrimage, to a remote honky-tonk highlighted by its extensively stocked jukebox. At around the same time every Friday night, the narrator dances ecstatically and restoratively to his or her favorite song. Perhaps this unnamed song is also your favorite."
The video was conceived and made by his friends Carolyn Swiszcz and Wilson Webb. Carolyn is a visual artist who works with various media and who illustrated and hand-lettered the cover of his last novel. "We have a kindred sensibility." Wilson is a photographer and cinematographer who most frequently works as an on-set photographer, providing stills for lots of movies you might have seen. Inspired by Carolyn and Wilson's earlier video collaborations, he asked if they'd be game for something that blended footage of him dancing, singing, and what have you with illustrative paintings and animation. They shot it in South St. Paul, including on property belonging to Darin Spring, a keen-eyed collector who assisted with the shoot. The shot of him inspecting that old truck's engine is the least plausible. He has to consult the manual before adding wiper fluid.
This video/single and album live up to the hype buzzing about it. Mr. Hicks is top-drawer talent. Thanks to him for his generous gesture in giving us such sophisticated lyrics and stylistic tunes!
https://dylan-hicks.bandcamp.com