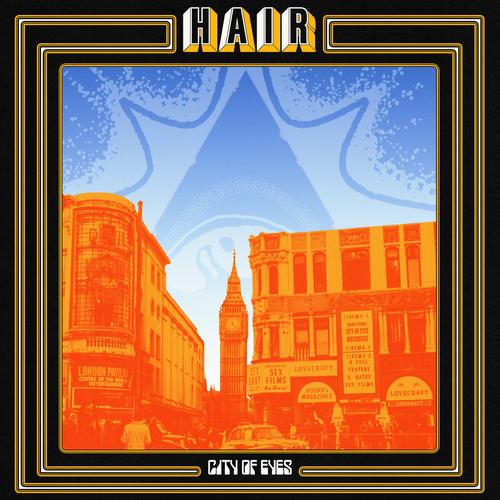 9 November 2023
It's a beautiful thing when music whispers sweet nothings of the past without succumbing to the pilfering traps of imitation or the kitschy allure of pastiche. Take a listen to "City of Eyes", and you'll find yourself drifting through the hazy, nostalgic alleys of Hair's sound, a wistful embrace of the less bombastic, more progressive shades of seventies rock. Yet, what sets them apart is their finesse in crafting a sonic tapestry that never once feels dated, but rather a seamless fusion of the timeless echoes of yesteryear and the tantalizing prospects of what's yet to come.
"City of Eyes", with its fusion of cosmic country motifs and amplified rock hues, weaves a spellbinding journey through psychedelic escapades and serenely pastoral pop sensibilities, all while navigating the intricate terrain of progressive soundscapes and spiraling riffs. The result? Infectious melodies brimming with the perfect equilibrium of sinewy vigor and melodic grace. Now, how cool is that?
Arguably, the spirit of rock has lost its footing in the contemporary tide, swept away by a torrent of clichés and pedestrian gestures, desperate attempts to revive the glories of the classic rock era. Yet, here's where Hair emerges as the enlightened few, charting their course along the heartfelt highways that wind through the legendary Laurel Canyon and into the vibrant heart of California's creative hubs. However, they take an abrupt detour before hitting the bright lights, veering off into the crisp expanse of the deserts, immersing themselves in the honest, unvarnished authenticity sought after by luminaries like Jim Morrison and Gram Parsons. The result? A sonic tapestry of unparalleled beauty, woven with profound lyrical insights and musical richness.
They've fashioned a taste of the past into an exquisite brew that resonates effortlessly with the here and now, crafting a musical landscape that not only promises a bright future but also reassures us of the enduring vitality of the musical spirit.