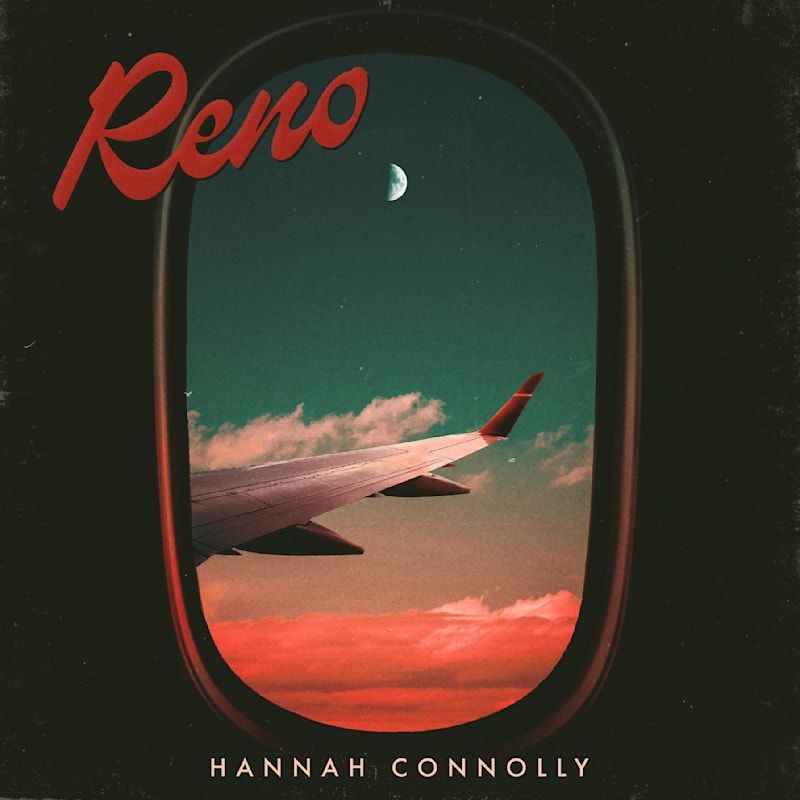 20 July 2023
Something reassuring can be found in this first single from Hannah Connelly's forthcoming album, Shadowboxing. Reassuring in that although the mood seems to have lightened since 2020's debut From Where You Are, "Reno" is very much an indication that sonically and thematically, to some degree, the new songs carry on from where the last album left off. So it feels a bit like starting the next chapter in a book that you are falling in love with, or, for those more screen-orientated folk out there, the arrival of the long-awaited second series of a TV show.
If the new album still tackles some important themes, ones that are both intimate and personal and yet universally relatable, such as coming of age, finding love, and the pursuit of creativity in the modern world, "Reno" is a gorgeous and gorgeously romantic song, one that seems built on warm, ambient sonic drifts, heartfelt honesty and shot through with the mystic of travel and the excitement of arriving in new destinations. As a first taste of what's to come, there can't be many people who don't want to know more about the album and artist. Can there?
Although not featured on Shadowboxing, Hannah Connelly made more than a few ripples through the music community recently with her masterful reworking of the Billy Joel classic "Vienna", taking the song out of the chilled piano bar style that he made his own and placing it in a more countrified indie setting. Here she is found riding the ebb and flow between the understatement of the original and some more impactful textures which she uses to great effect.
The power of social media was demonstrated when this version was then picked up by an influential TikTok music curator, consequently pushing her streaming levels to an all-time high, with this song alone currently closing in on the one million mark. Obviously, with so many people checking the song out, it is driving a whole new audience toward her back catalog. And so it should be.
Between the two songs, we get a great feel for Hannah and her music, and with "Reno" acting as a teaser and first taste of what's to come, Shadowboxing can't arrive quickly enough.