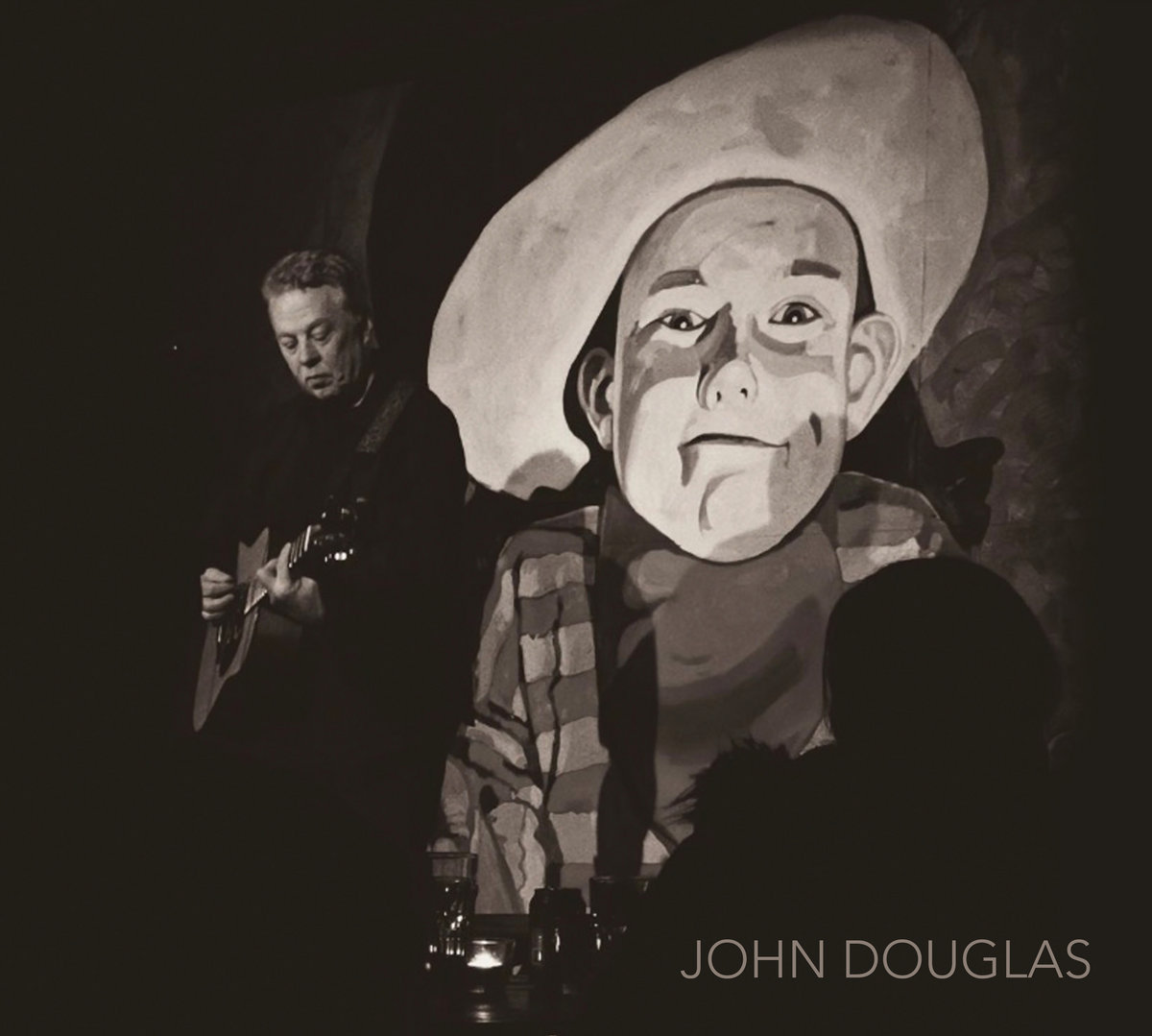 25 October 2023
Despite it seeming as if everyone and their uncle seems to be picking up acoustic guitars under the deluded impression that such an action somehow allows you to call yourself a singer-songwriter, it seems that the real deal is in short supply. What this relentless deluge truly accomplishes is nothing short of diluting the very essence of the scene, making the search for anything worthwhile akin to hunting for a needle in a haystack.
Yet, amidst this cacophony, every now and then, a musical beacon emerges from the depths, shining bright in the darkness of the night. And recently, I had the pleasure of basking in the glow of such brilliance, all thanks to the one and only John Douglas.
It's a bit surprising, really, that Douglas, renowned for his work with Trashcan Sinatras, has only just graced us with his inaugural solo album. But let me assure you, the wait has been more than worth it. This collection of bare, unembellished, purely solo compositions stands as a veritable masterclass in crafting poignant melodies using the most rudimentary of building blocks – in this case, just an acoustic guitar and that soul-stirring voice of his.
Take "Lost," for instance, the mesmerizing opener that serves as an exquisite introduction, brimming with emotion, sincerity, and a minimalist grandeur (if there ever was such a thing). It's quietly majestic, tugging at your heartstrings and leaving you hungry for more. And as you journey through the album, you swiftly realize that this isn't just a front-loaded gambit, an attempt to put the best foot forward; oh no, 'Lost' beautifully encapsulates the essence of what's to come.
Then there's "Orange Crayons," yet another shimmering gem of minimalistic songcraft, where the voice becomes an equal player in the symphony, not just the lyrical icing on the cake, as is often the case with full-band setups. "The Sleeping Policeman" saunters into the realms of dark, tantalizing territory, evoking the timeless aura of a sea faring dirge, while tracks like "Oranges & Apples" offer a slightly sprightlier take on Douglas's delicate yet deft sonic tapestries. And if that weren't enough, there's even room for his take on the Prefab Sprout classic, "We Let The Stars Go," a timeless tune that seamlessly nestles within his musical universe.
This eponymous debut is nothing short of a triumph, a resounding testament to the fact that if you possess the knack for spinning great melodies, then a bare minimum of instrumental embellishments is all you need to drive them straight home right into the core of the listener's soul.
Bandcamp
Album order
Spotify
Lost
Spotify
Leave Me Alone live in Glasgow
Spotify