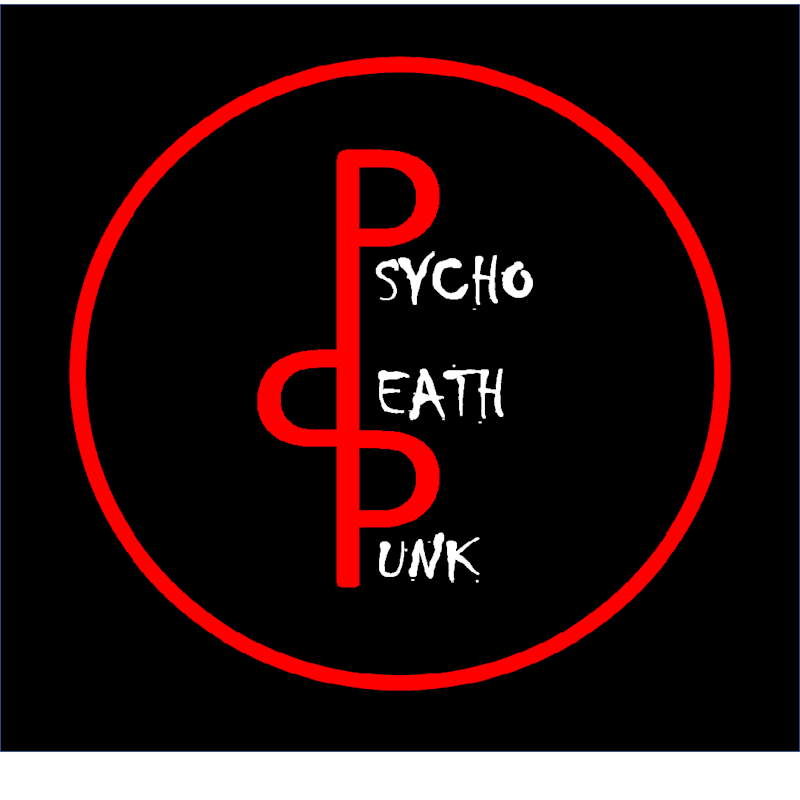 30 July 2023
It's great to come across a band who know what they are about and are happy with the genres they work in. Why try to invent new genres and style fusions when the genres that we have are more than enough.
What the band does so well, and what their latest single, "I Guess," underlines so forcefully, is the band's ability to unite so many strands of music which fall under the rock and roll banner. Strands that you will recognise immediately but when woven deftly together become more than the sum of their parts. Less thinking outside the box, more redesigning it so that it seems so much bigger on the inside than you first supposed. Very Whovian!
And if "I Guess" seems like just another three-chord thrash, again, I would say, firstly, you are not getting it, and secondly, what's wrong with a three-chord thrash anyway? I grew up on the stuff, and it is still making the more exciting and energetic areas of the rock and roll realms the place to be.
What Psycho Death Punk does so well is take a neat classic rock style riff and inject it with all manner of punk swagger and alt-rock bravado, dense metal chops, and genuine, raw-edged authenticity. This isn't the stuff of polished studio overproduction, musical gizmos, and sonic, digital gimmicks; this is a recording of the band as you would get them if you were ten feet from the stage, dancing like a loon, fist in the air and your beer spilling on the floor. The real deal and then some.
But even within their established boundaries, they still find new places to take the music. Firstly, "I Guess" weighs in at five minutes, it goes beyond the usual short sharp shocks and allows itself time to evolve and establish itself. Secondly it has a really cool outro built from lushvocal harmonies and acoustic instruments, and the likes of acoustic guitar, banjo, nylon string guitars are hardly the usual stuff of punk and rock music.
Isn't that what you want your music to be about? Real, authentic, honest, human, sweat-inducing, ear-ringing, and full of…pardon my language…balls, but with unique twists and the bands personality coming to the fore? Rock and roll in the raw but with the formula tweaked and twisted, and all the better for it. I'll have some of that, please.