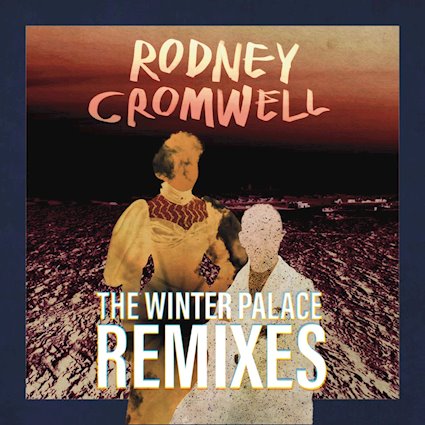 9 May 2023
If one is good, three should be good-er. Right? Three times good-er, to be precise. That is the philosophy behind the latest release from Rodney Cromwell. The original of "The Winter Palace" is an excellent, calm and collected slice of clinical and creative synthpop, a neat blend of slightly downplayed melodies and shimmering digital delights. Cool and understated musical textures balancing the hushed his warm vocal tones.
And that is the hub of this latest EP. The spring board. The patient zero. But one of the great things about remixes is letting another person loose on your work and, for better or worse, seeing where they take it next. It's a brave move, like asking another person to write the next chapter of your novel, or to look after your children and hoping they don't get them into bad habits.
Thankfully, Rodney Cromwell knows precisely the right people for this sort of job, namely Norfolk electro-chanteuse and former Sink Ya Teeth band member Gemma Cullingford and Brighton-based synthwave act Infra Violet. The former remix takes things even further into the realms of coldwave; the latter results in a cinematic duet between Cromwell and singer Beth Monroe.
Things round off with "Rod, Jane and Freddie", which wraps the nursery rhyme jaunt associated with such a title (the name of a singing act featured in the British children's TV show Rainbow) around a decidedly spongy melody and an ardent krautrock beat.
And the timing of the release is perfect for raising interest in his upcoming small, but perfectly formed, four-date UK jaunt with producer and label mate Roman Angelos.
The Winter Palace Remixes
The Winter Palace
Spotify
Apple Music