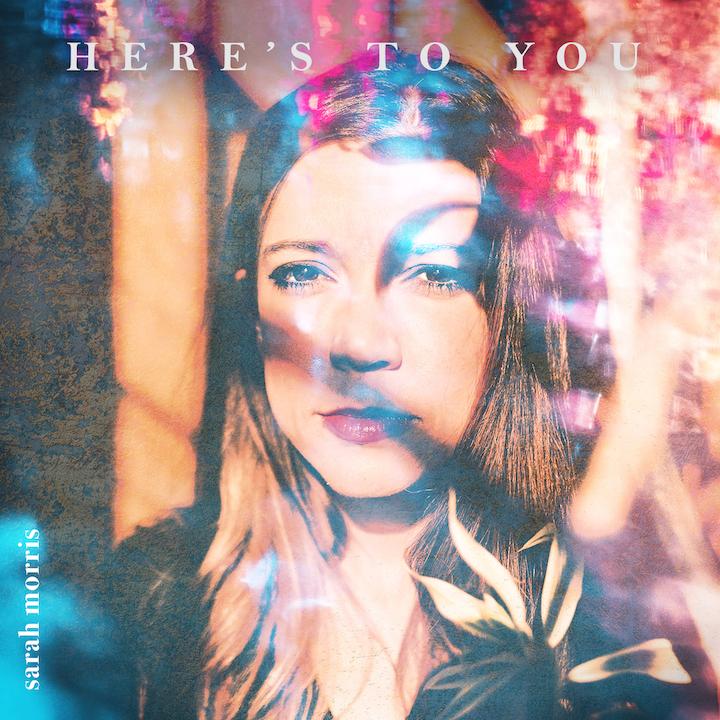 3 May 2023
It's been a while since Sarah Morris' music passed under my pen, but good things come to those who wait, as they say, and Here's To You is proof of that. Last time out, when writing about Hearts in Need of Repair I waxed lyrical about her voice, so let's begin there. Sarah has a rare vocal gift, blessed with a voice that is as expressive and agile at one end of the spectrum as the other.
Her music generally errs toward delicate and understated folk sprinkled with the accessibility and ease of pop, a style that perfectly showcases the rich, warm, relaxed tones of her voice, a quality that has more than once drawn comparison to the likes of Norah Jones, which is high praise indeed. But as "You Are (Champagne on a Wednesday)" shows, her delivery is just as gorgeous, just as controlled, and just as confident when the pace picks up, and she heads vocally into the sort of sonic realms where Joni Mitchell made her name.
But an album is more than just a voice. Here, once again, the quality of the songwriting is knock-out, from the intimate and hushed "You + I", which sounds like a whispered, late-night conversation, to the shimmering and seductive "The Longest Night," and from the staggeringly fantastic "Staggering" to the dreamscape drifts of "Come Back," you could be forgiven for thinking that this was a Best of…compilation rather than a regular collection of songs.
It's a triumph. An album of space and restraint, any note played, every word uttered feels perfectly and purposely placed. The album is a beautiful blend of groove and grace, intimacy and entertainment, fun, and feeling. What more could you ask for? What indeed?