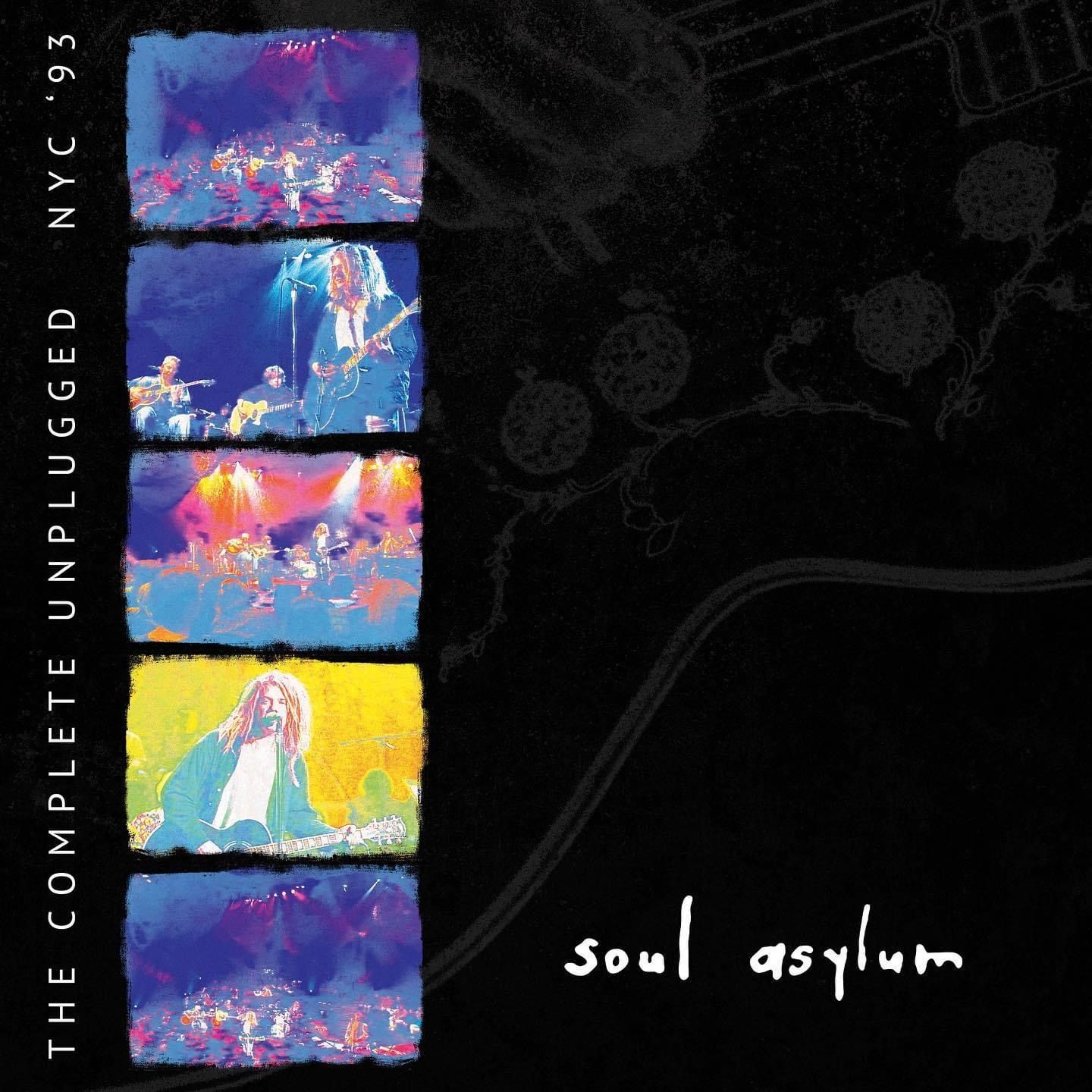 8 November 2023
The nineties, particularly in the US, were largely defined by, on the one hand, the grunge sound of the Pacific Northwest and, on the other, the college rock and indie band scene, which often seemed to have its heartland on the East Coast. But there was a band that straddled both those scenes, to a degree, and that was Soul Asylum, and their deft blend of grungy power and indie infectiousness. It is fitting that they were to be found in Minneapolis, a city geographically located between those two musical hotbeds.
With their 6th album, 1992's Grave Dancers Union, the band broke through, and the single "Runaway Train", in particular, really brought them to the attention of the masses and established them as one of the big names of that decade. The following year, the band played an MTV Unplugged show, a rite of passage for bands reaching those echelons. In April, on Record Store Day 2023, Soul Asylum: The Complete Unplugged – NYC '93 was released as a vinyl exclusive. Now, to mark the 30-year anniversary of Soul Asylum's MTV Unplugged appearance, Soul Asylum: The Complete Unplugged – NYC '93 will be available on all major digital streaming platforms this Friday, November 10.
It is worth noting that Dave Pirner and Soul Asylum are still going strong, so any reference to the past tense refers only that this is an older recording, not that the band themselves are no longer a going concern. They very much are and albums such as this are the perfect reminder why they have had such a long and illustrious career.
Augmented by strings and pianos and meeting such more deft sounds halfway by relying on acoustic guitars, this is not a totally unplugged session; they never really are, but it is undoubtedly an understated one. Ironically, considering there are more people on stage, more instruments, and a more dynamic range of sounds than in the bands regular gig format, the result is a deft and delicate array. Here they swap velocity and volume for more intricate tones and textures.
Songs such as "Runaway Train", which they open with, were always more balladic and so fit in without a fuss. Still, the incendiary "Somebody To Shove" is rendered into a glorious, neo-classical take with strings rather than electric guitars playing those defining intro notes to perfection. We get a chiming and charming version of "Black Gold" as it ebbs and flows between gorgeous folk finesse and acoustic rock subtlety. "New World" becomes a lovely off-kilter plea, cellos and violins seeping through the gaps, filling the song with grace and grandeur and "Summer of Drugs"is a spacious, occasionally punchy and yet always poised alt-country anthem that never was.
MTV Unplugged Sessions might have been a sonic rite of passage for bands hitting the big time back in the day, but few delivered the goods as well as these guys. And in an age when bands increasingly rely on samples and synths and gimmicks and gizmos, this is a reminder of better times and undeniably the sound of a band more than able to deliver the sonic goods.