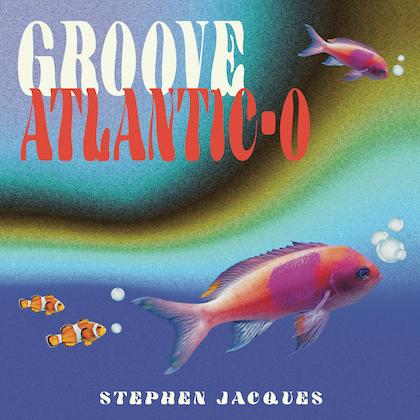 28 July 2023
Of all the things that I admire about Stephen Jacques, it is the way that he reminds me of the past that I love most. Not so much the general history, the timeline we have all experienced, but more specifically, my own past. I'm not saying that his music is leaning on past glories, plunders, or pastiches that which have gone before, but he seems to be able to run a sonic thread through all the sounds and styles found in my old record collection that I love most. Nostalgic, it may be, but perhaps only to me.
In many ways, he is the old-school singer-songwriter, that rare beast that relies on the quality of their musical creations rather than the gizmos and gimmicks, those after the event tricks that modern music seems to run on. But if he is an old school-singer songwriter, he is one who can move with the times too, and so what you get is music that is forged in very recognizable ways that arrives fresh and fit for purpose for the modern pop picker, indie kid, rocker, and folk fanatic.
So having labeled him one thing, I must admit that he pushes the boundaries on what that thing can and might be. The recent single, "Dreams on Fire", kicks Groove Atlantic-O off in a slightly understated style, a song that sort of sets the sonic midpoint of his sonic spectrum perfectly, and from which he can springboard off in all directions.
"Where'd My Surfers Go" and "He Got Religion" head to the quieter end of this creative urges, subdued, reflective, and smooth, while "Weird Iceland Hotel Dinner" (great titles, by the way) releases the rocker in him but does so in a slow-building and subtle sort of way. "Slept On A Ridge", another worthy single from the album, is the real Stones-esque, foot on the monitor number, a song that reminds me of the underappreciated Tommy Hale, but I suspect not many people will get that reference. You should; as they say in social media land, if you like that, you'll like this. A lot.
And he's prolific. Damn, is he prolific. Long before you have tired of one release, another comes along to beguile you, not that you ever really tired of Stephen Jacques. This is album number eleven! It seems he can have half a music career in the same amount of time it takes a modern artist to make the video for one of their over-inflated, overhyped, overpriced pop songs.
I love Stephen Jacques; his music reminds me of who I am, in a way. It encapsulates everything that went into my musical DNA as a younger person, the rock kid who fell in love with folk music, the indie fan who danced to alt-country outlaw tunes, and who drank the night away to raw and righteous underground guitar slingers. I'd love to meet Stephen Jacques; I think we'd get along just fine.
Facebook
Instagram
Twitter
Bandcamp
Website