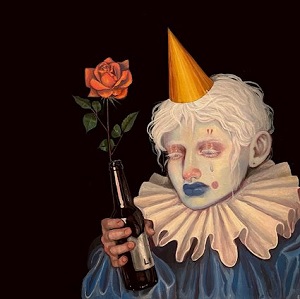 14 July 2023
Portland punks Summer Houses are back with their bold and daring full-length album Frantic Hearts following up on a series of EPs released in 2022. With this new batch of songs, the band is creeping more and more towards experimental rock, while still retaining their alternative/hardcore origins. Adding some keys and a marked Frank Zappa influence, Frantic Hearts feels like a definite transition work, bridging their grungey past with a yet to be determined future. This is their Hootenanny or Zen Arcade, but it's equally compelling for its own merits as well as the giant leap forward that it represents for the band.
Right off the bat with "Television" the song sounds at first like it'll be a traditional sludge metal affair, but it quickly incorporates elements of jazz and veers off into druggy psychedelic detours. The slow burning seven minute epic "Frantic Start" sounds like a lost ballad from the original Modern Lovers album where Jonathan Richman pours out his heart, while the faster, jumpier songs like "Sunny Disposition" have the askance pop perspective of groups like the Pixies.
Frantic Hearts is a statement from a band not just pushing their musical boundaries, but the boundaries of rock music itself, without ever once becoming too theoretical or needlessly experimental. It's a truly exciting album that continues to surprise regardless of how many times you listen.