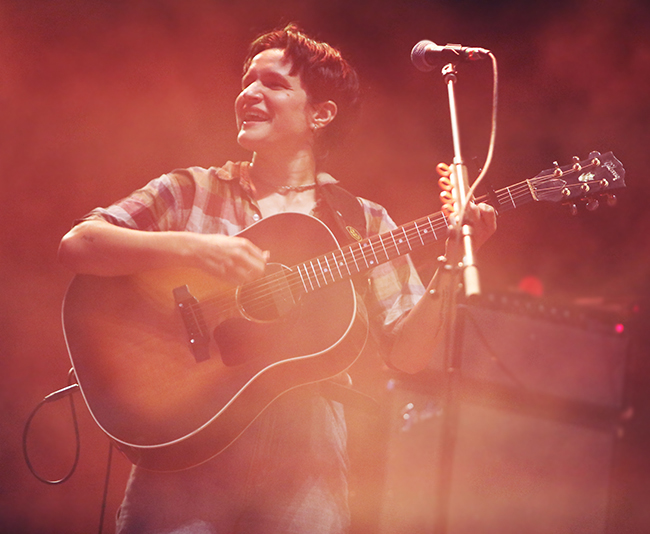 23 July 2023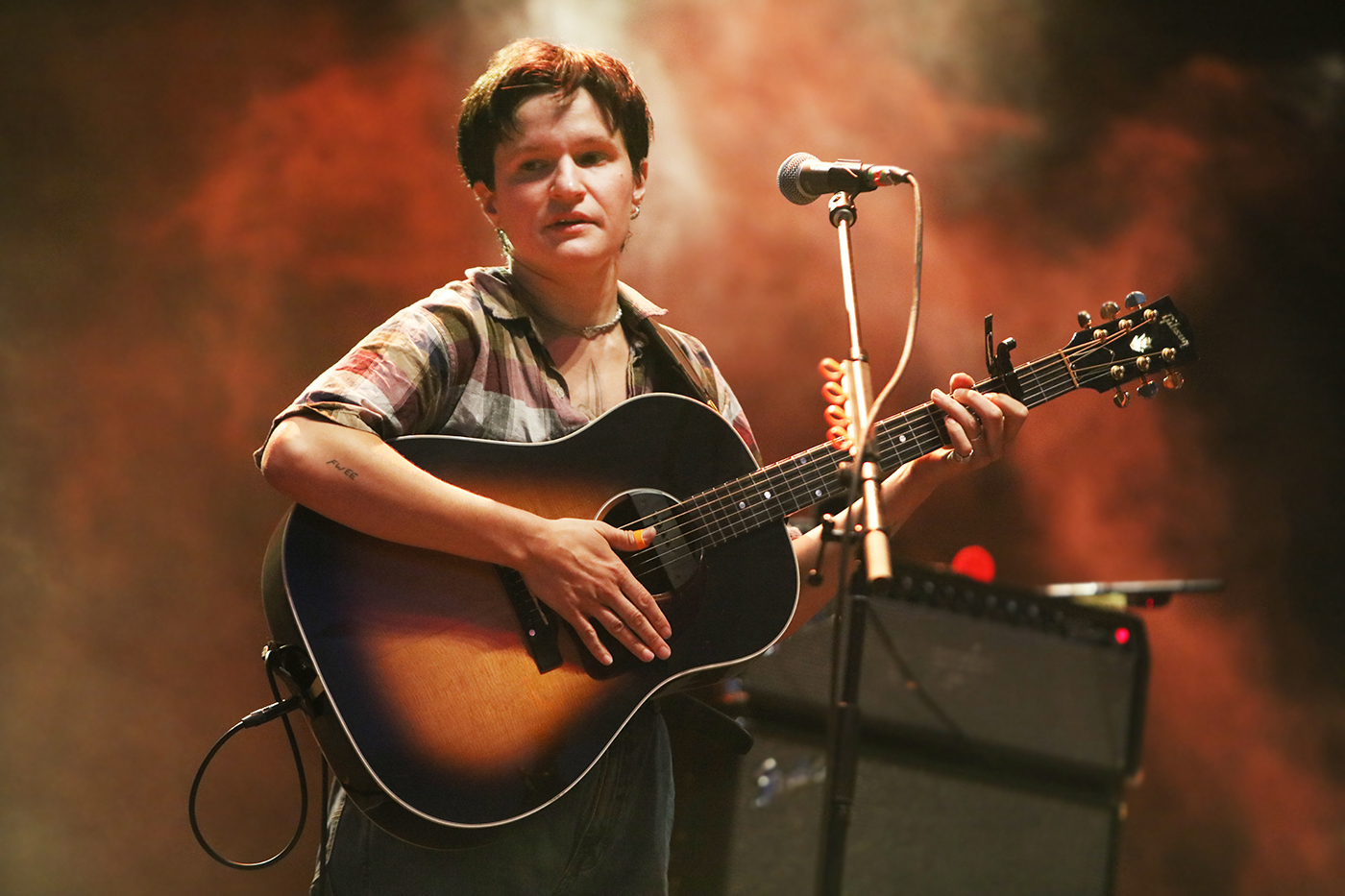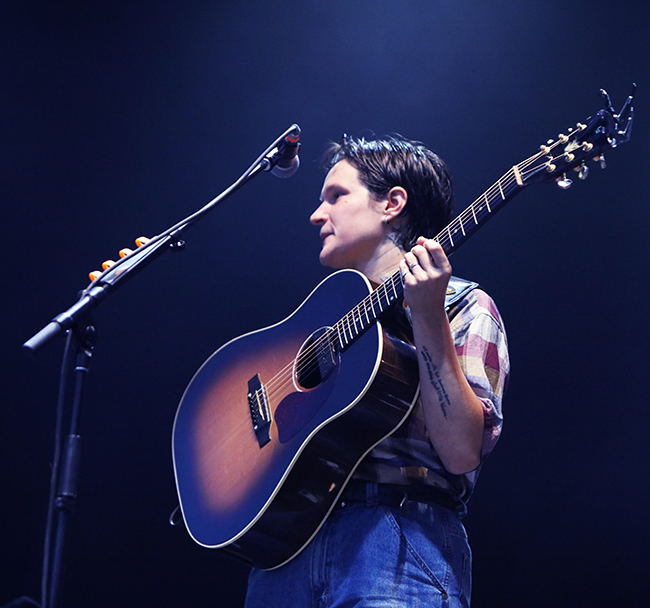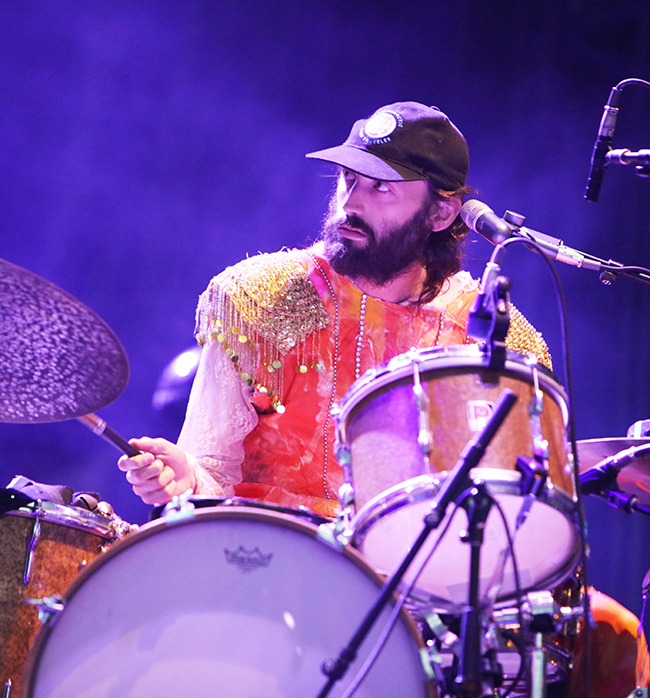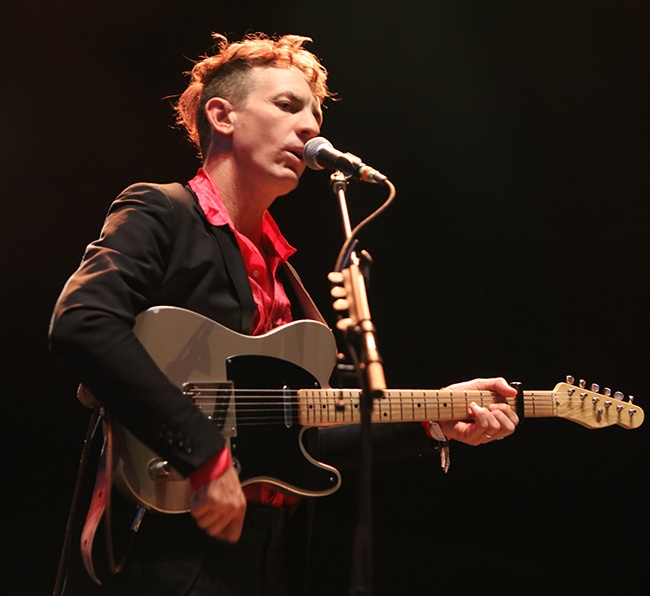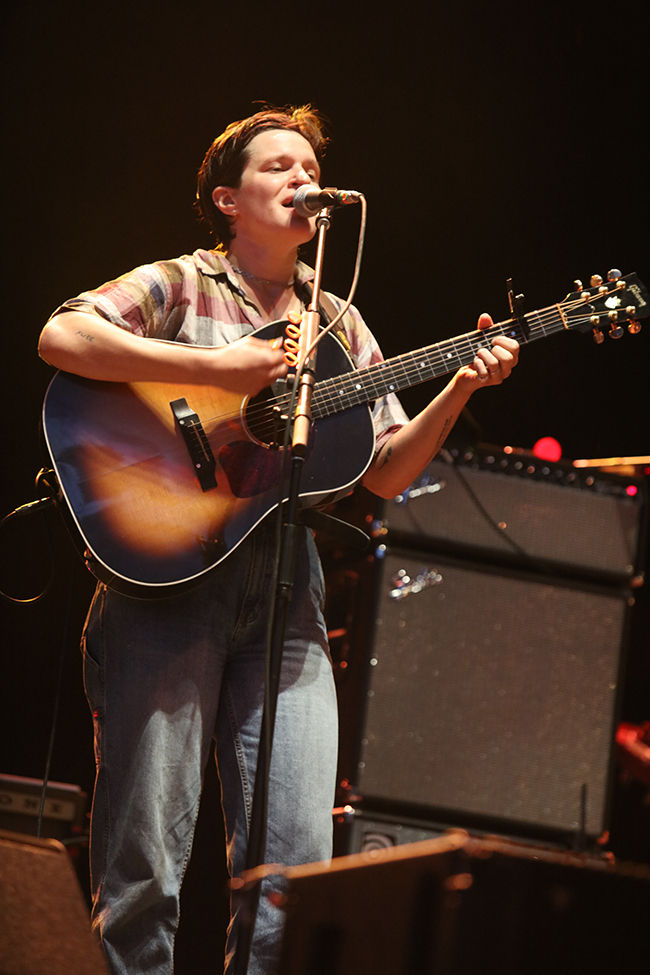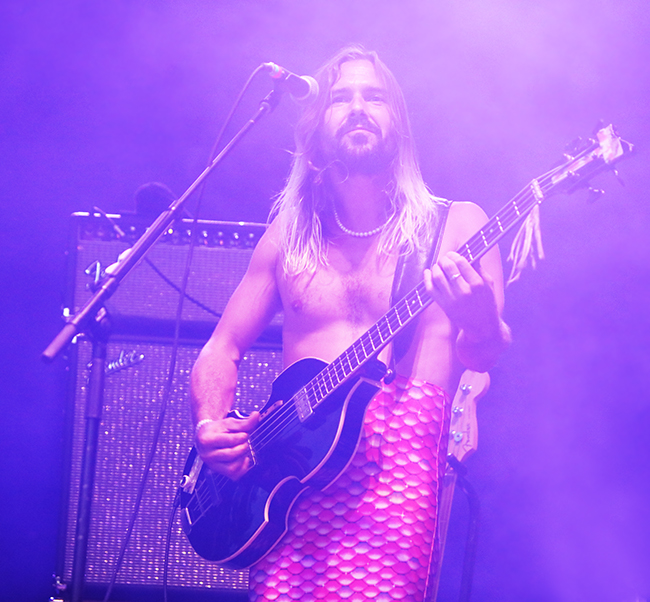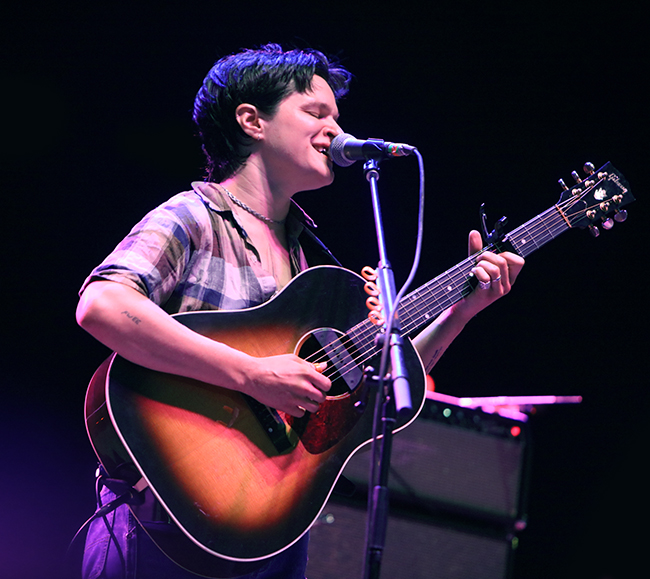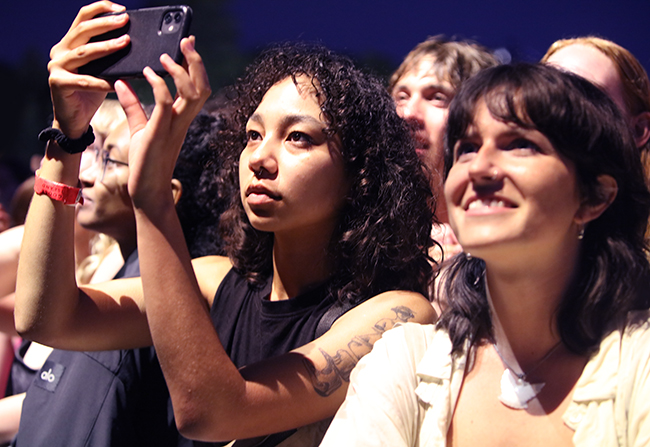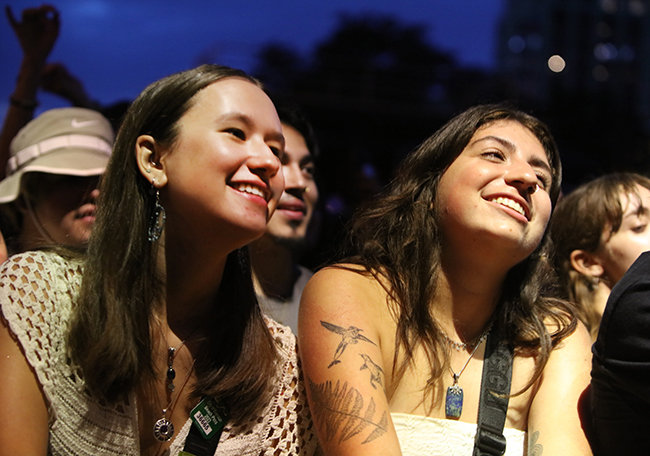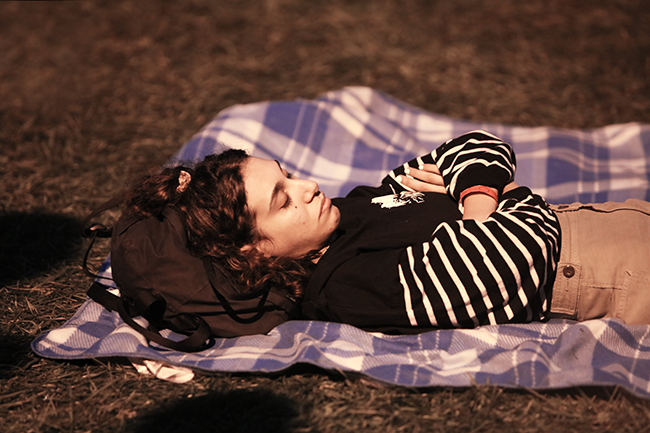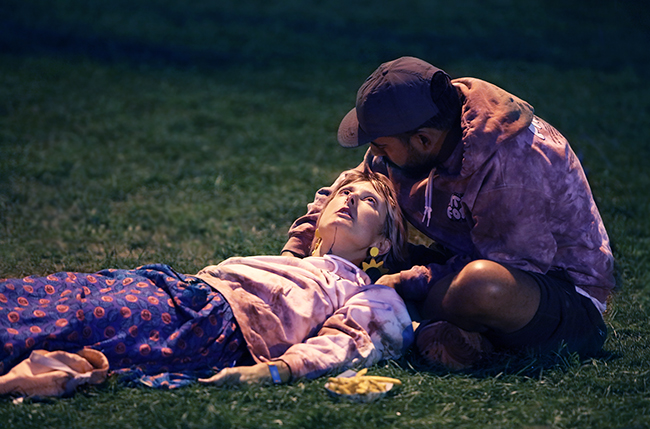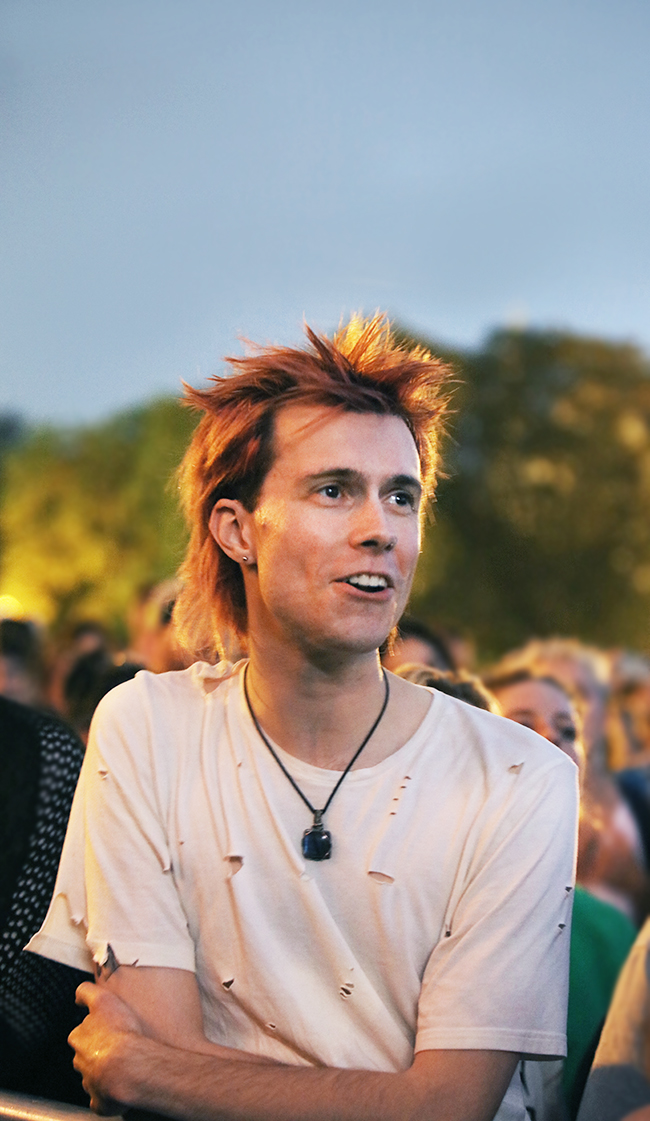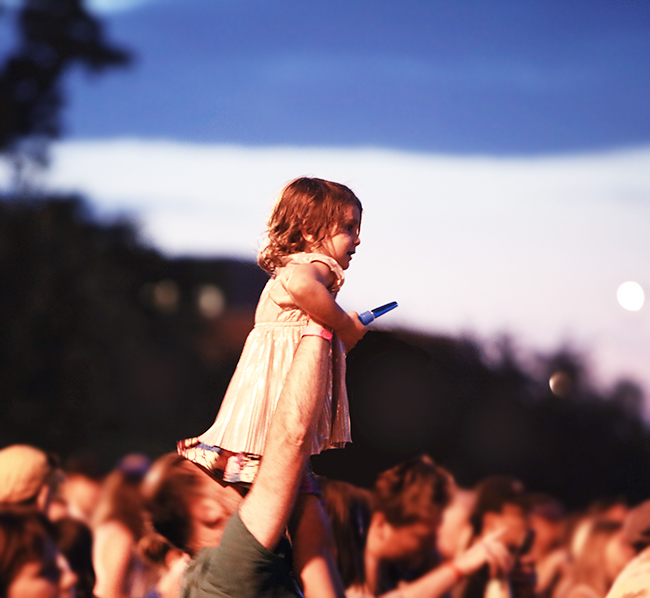 You could hear a pin drop as the crowd waited with bated breath for Big Thief to emerge on stage. The anticipation was in the air! Lead singer Adrianne Lenker sings every song as if it's a personal story that has happened or is happening to her in that moment. At their best, Big Thief have a way of balancing delicate super intimate lyrics and making them fit into rock ballads. As the set went on, the band definitely seemed more comfortable with a bigger sound and an emotional rawness that resonated even with their fans farther back in the field. The climax happened towards the middle and then the band had some unfortunate technical issues before getting back on track. And, even in their quietest moments, as in "Sadness as a Gift" the crowd was very respectful while they softly sang the words along with Lenker with every second brimming with a majesty…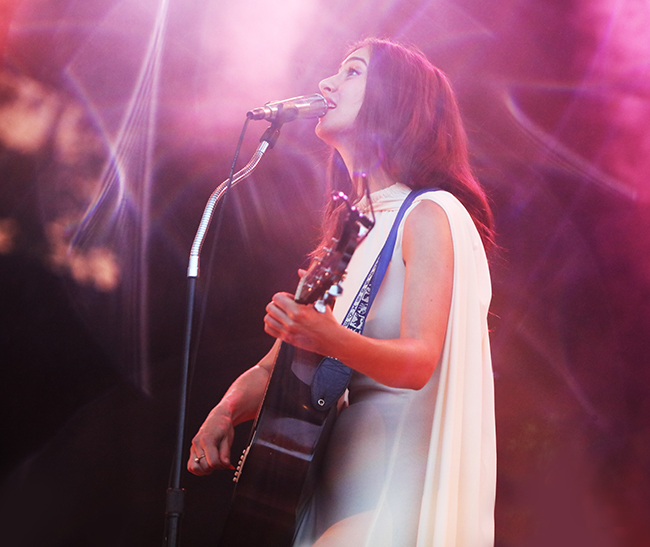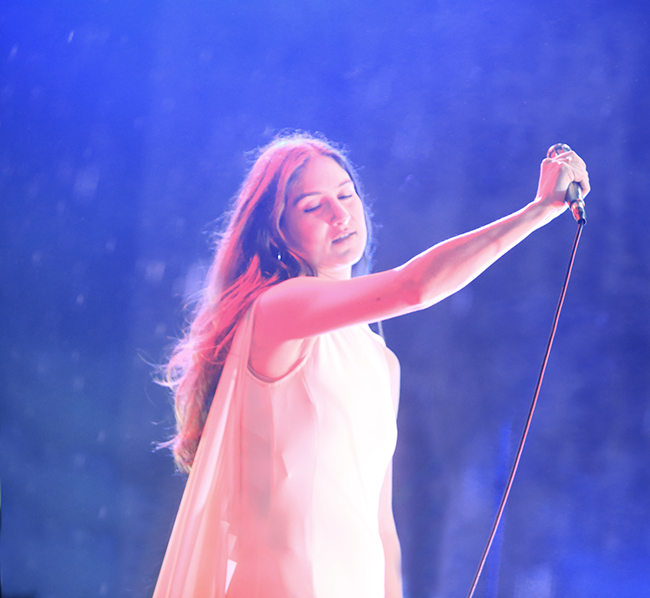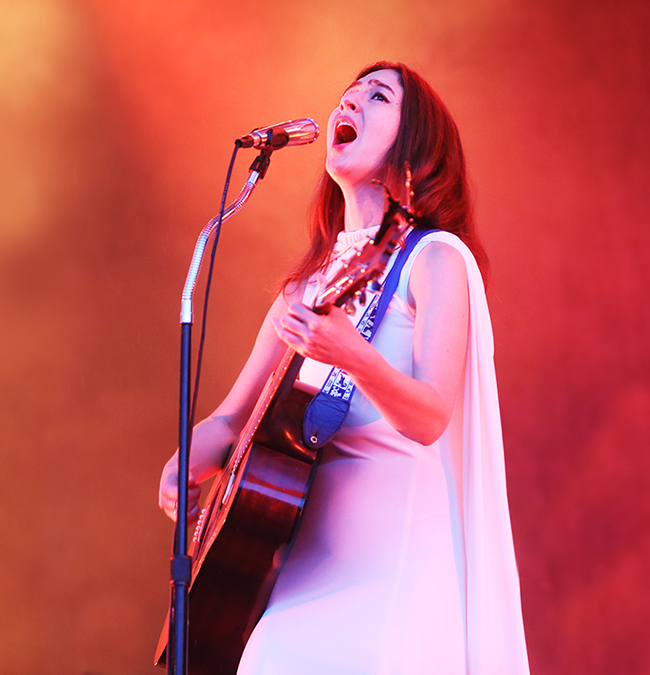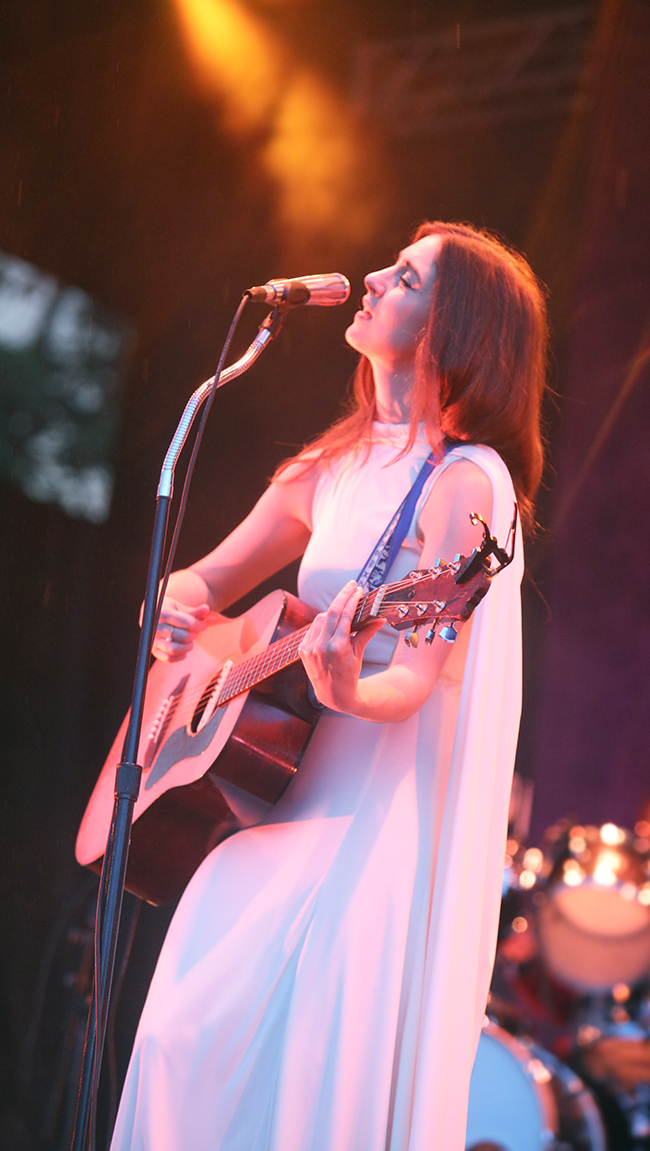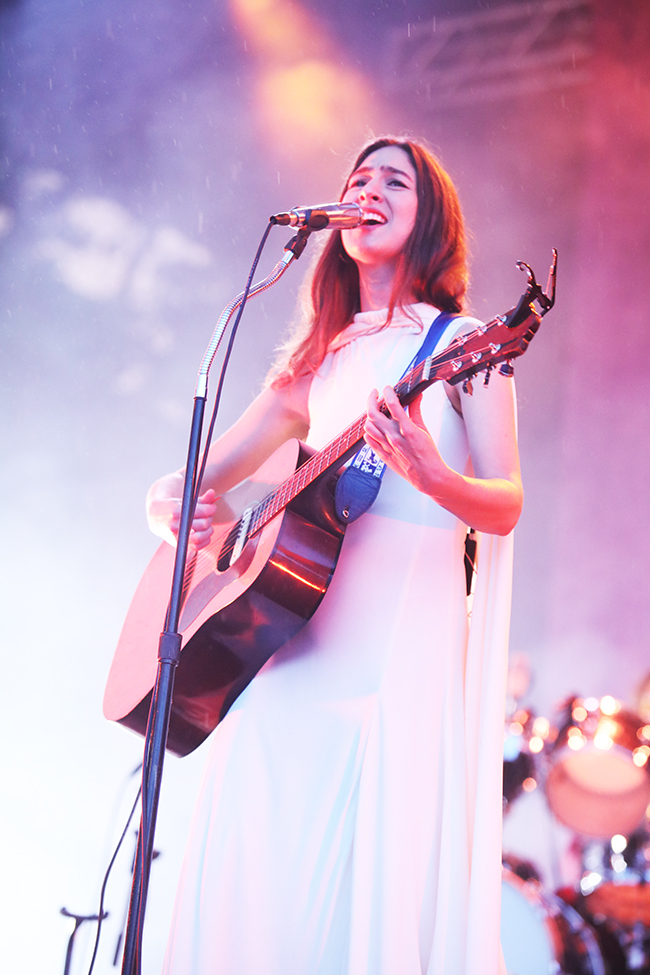 Natalie Laura Mering is a glamorous folk wonder. Every note she sings luscious and pulls you in. As time has gone on, Weyes Blood has grown even tighter with a spectacular stage presence. Mering herself has been spinning around in a floor length white dress with a heart that illuminates and echoes are own adoration. Weyes Blood can cheer you when you're somber and comfort you at your most desolate but Mering also has a fun personality that is careful and kind. They are a good band to fall in love with! For a longer review, check out this coverage of their recent Riviera show.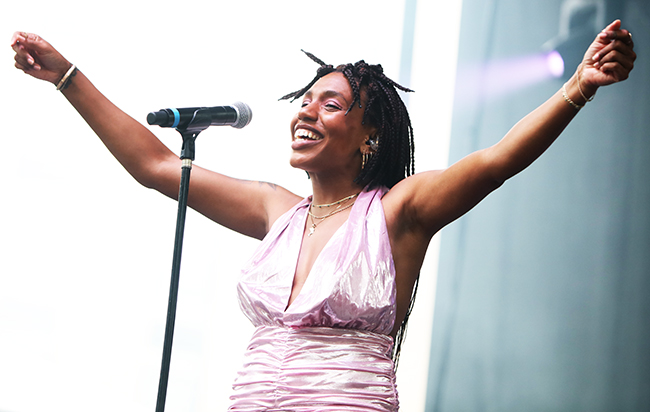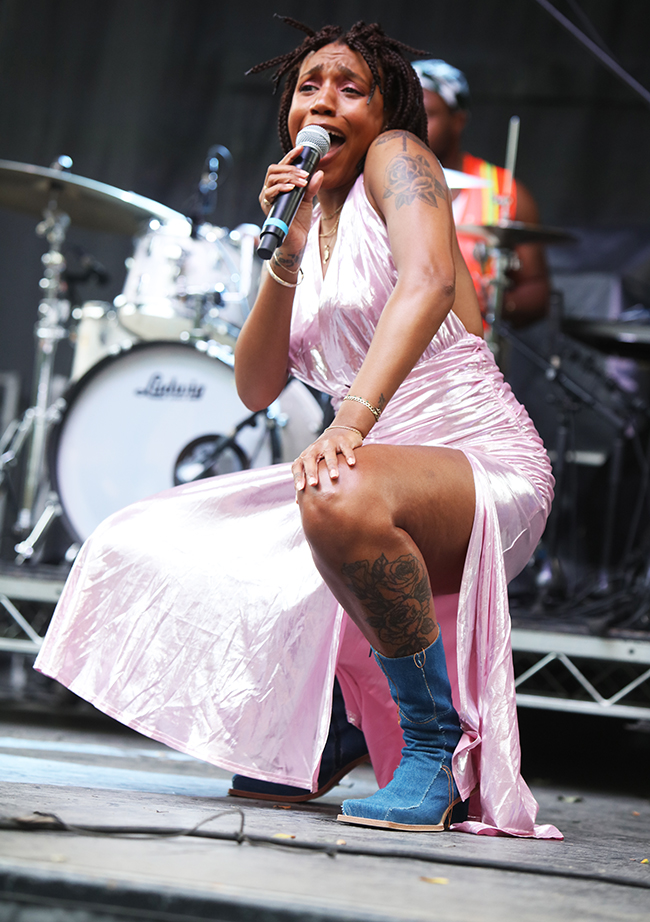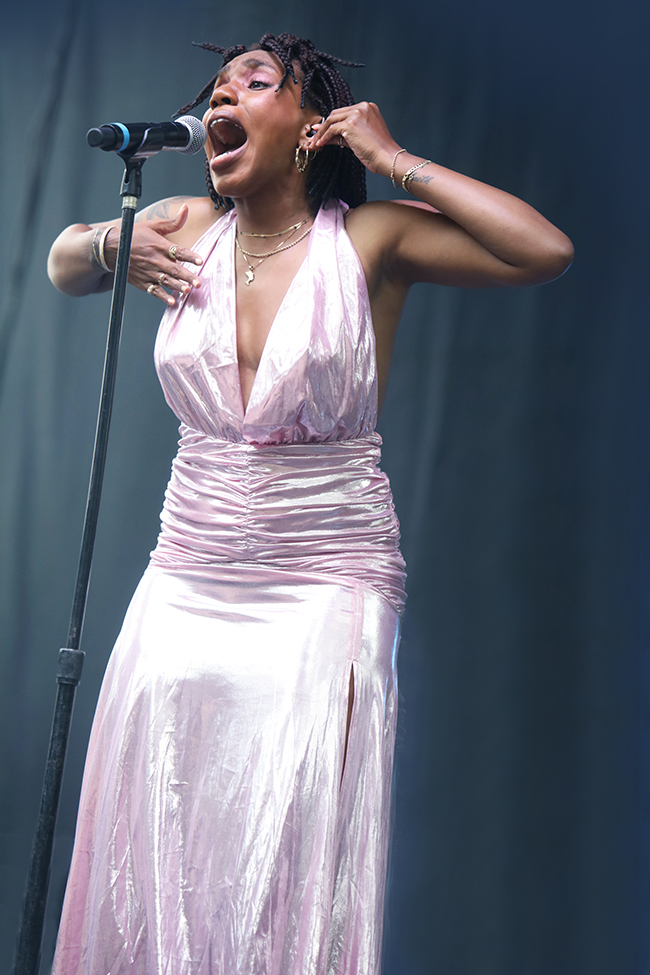 Yaya Bey proved to be a beautiful way to come back to the festival after the weather delay with a deep soulful voice and some accompaniment on drums, keyboards, and five string bass that maneuvered the line between jazz and blues. Bey serenaded the crowd with ease and, at one point, joked about how she didn't think she'd have to even "clock in" today because of the storm. She also had an interesting delivery at times, talking vs. singing as if relating life dramas to someone she knew well. At one point, she also told the crowd she was ready for the revolution to start and the importance of valuing time and money spent. She had a bit of a wardrobe malfunction too later on in her set but ran with it and made everyone laugh and love her all the more.Bey definitely succeeded in seducing some of the audience, who were elated her set was going ahead as planned! Her fans even joined her in a lovely call and response at one point.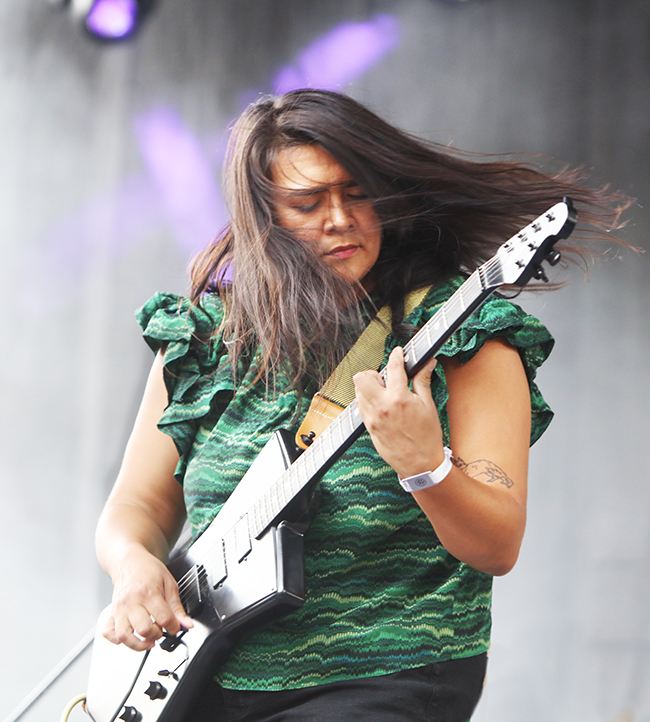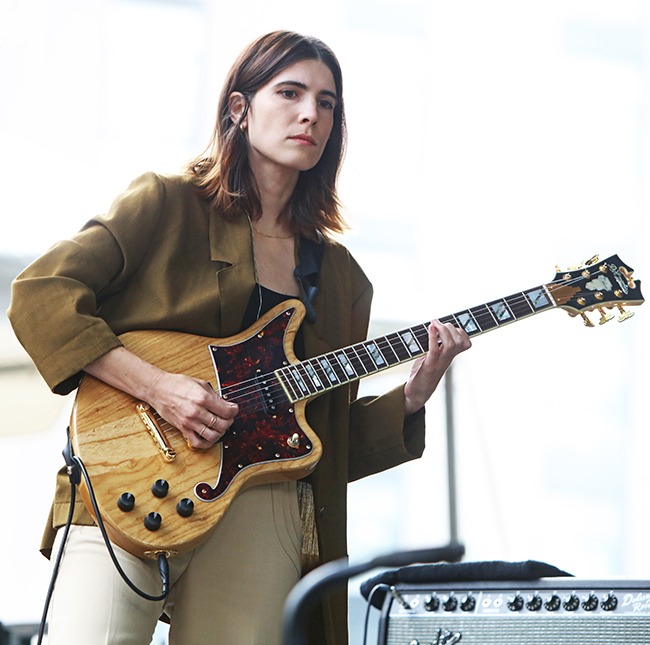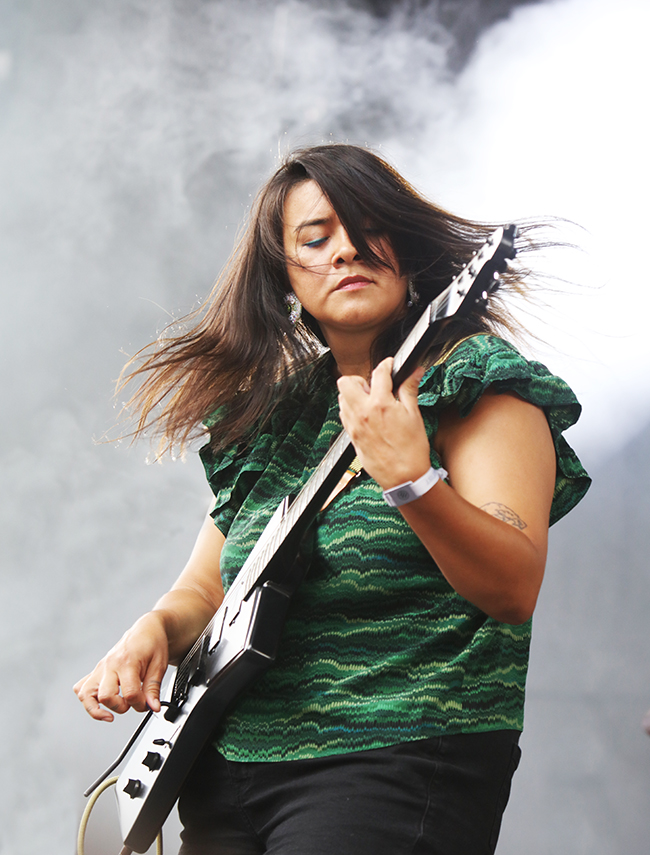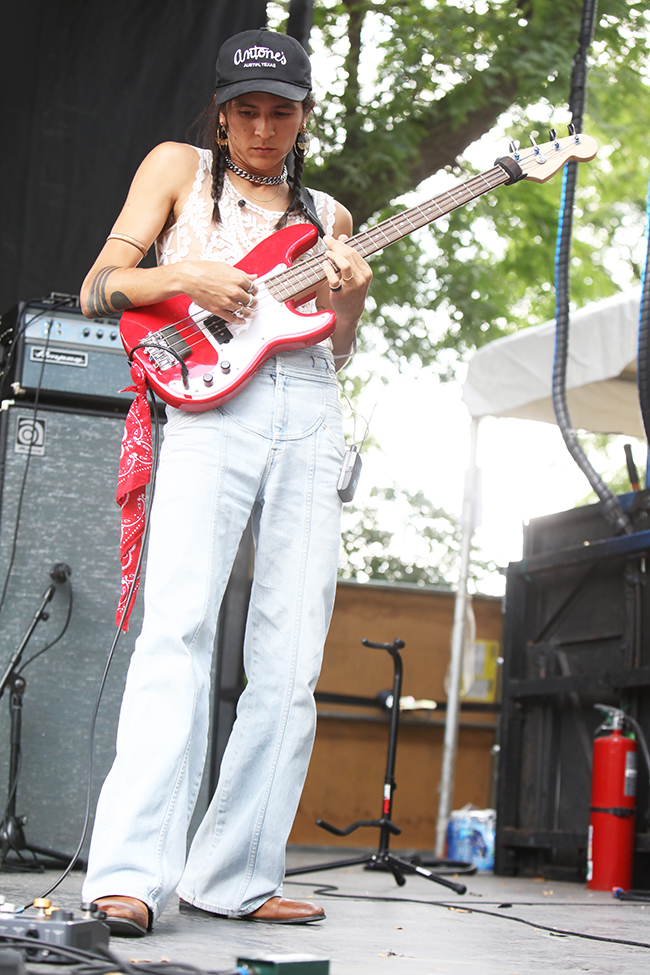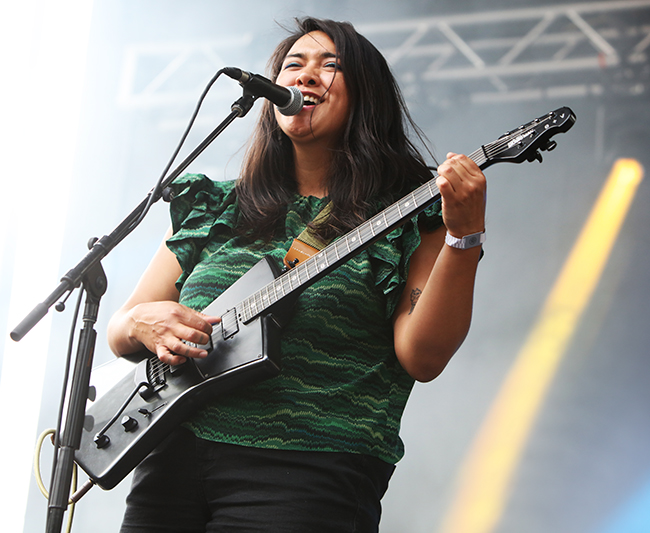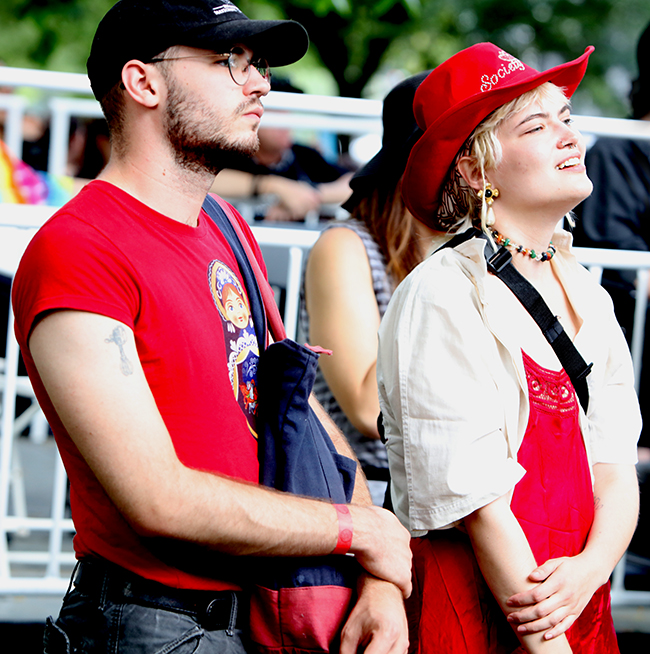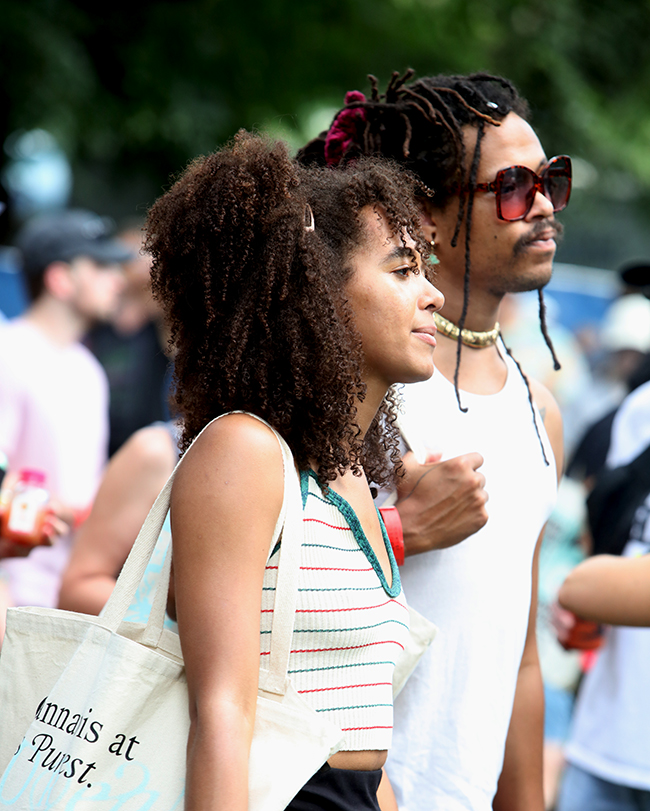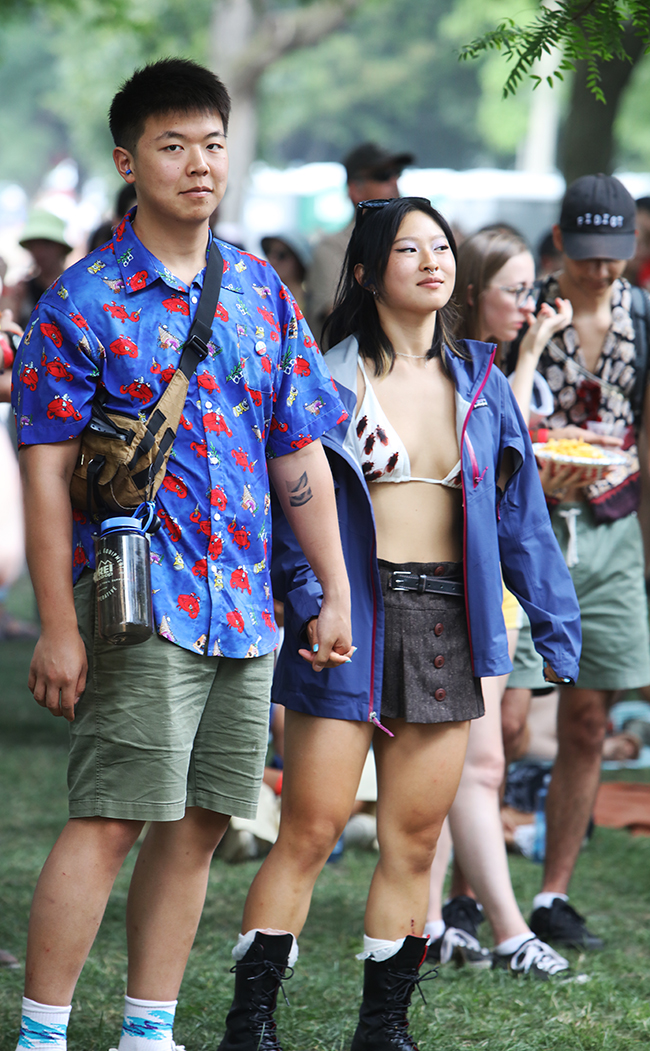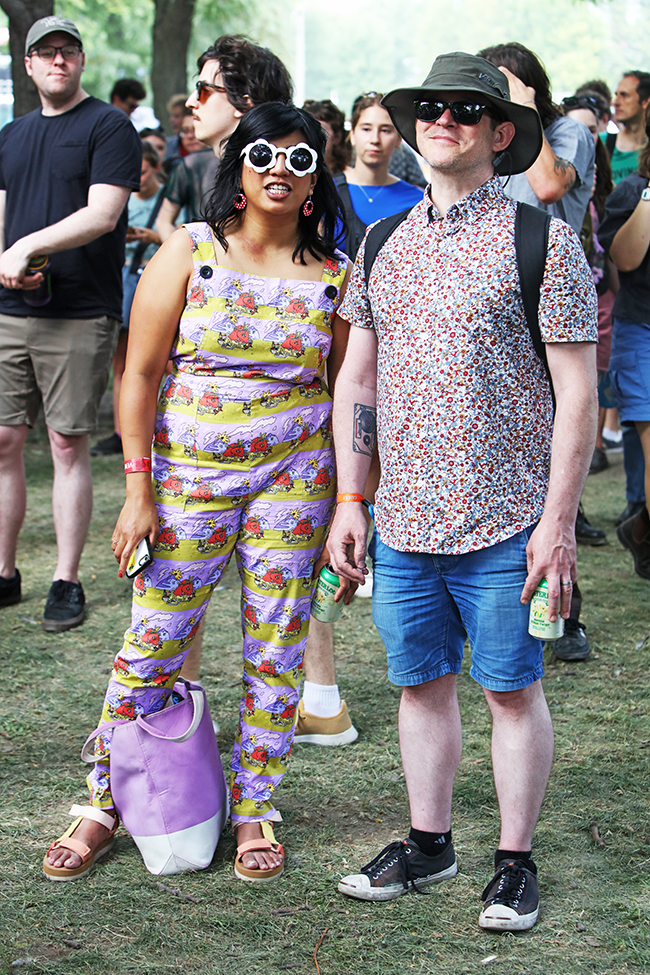 After a lightning warning that canceled Palm's set, it felt all the more exciting to see Black Belt Eagle Scout play. Since their Subterranean set, the guitar sound has become even more prominent and lead singer, Katherine Paul has more of a command of the stage as ever. She spoke less this time between songs about Native culture and her intrinsic bond with nature, which meant less of an intimate appeal. However, the set flowed well with a rigorous energy that suggested they could easily pull off a set on one of the larger stages. Perhaps, if they return in a future year this will be the case!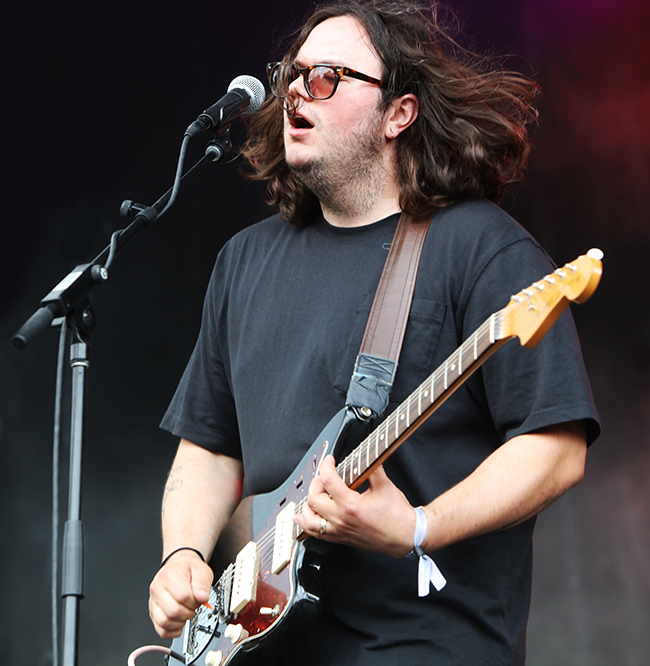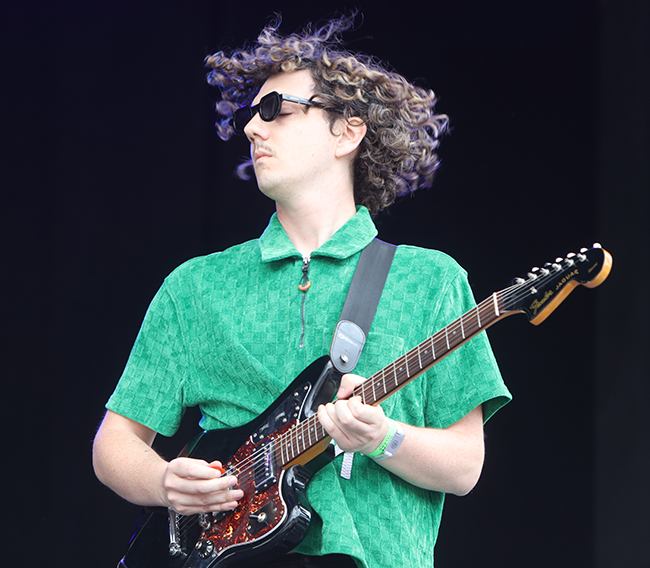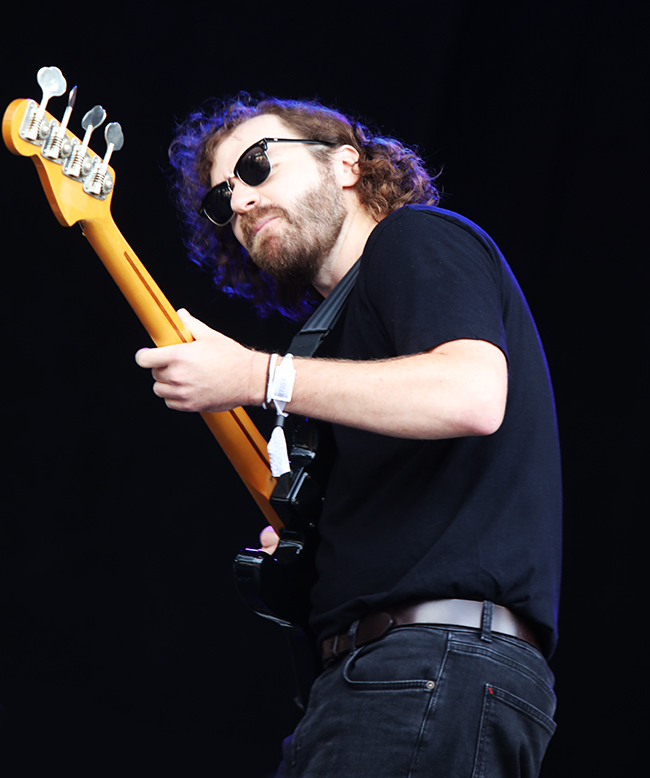 Four piece Chicago band Deeper were an excellent choice to start the day! With lead vocals from Nic Gohl reminiscent of a young Robert Smith and tight edgy garage rock accompaniment, their songs landed in a big way and it was clear from the larger then normal early crowd that they are becoming fast Chicago favorites.
More Photos!
Charlotte Adigéry & Bolis Pupul