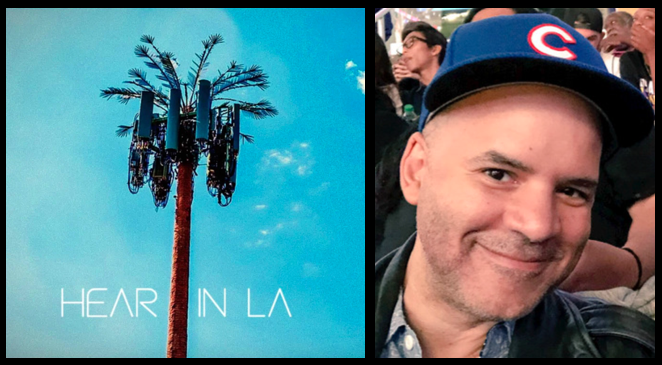 4 November 2022
When it comes to content creation, Tony Pierce has just about done it all. He's an experienced social media manager and writer who worked for the Academy of Motion Picture Arts and Sciences; a respected journalist, editor and blogger formerly of The Los Angeles Times, LAist and SoCal public radio station KPCC; and the author of the books Blook, How To Blog and Stiff (based on his writing for the legendary Busblog). These days Pierce is the host of Hear In LA, an ambitious podcast exploring Los Angeles one neighborhood at a time (when he isn't prowling LA streets as an Uber/Lyft driver). Pierce is a Chicago native (and a die-hard Cubs fan) who has called the City of Angels home since the 1980s when he moved here the day after his high school graduation. I asked him to share a few of his favorite LA neighborhoods.


Tony Pierce's Top 5 Favorite LA Neighborhoods
There are over 250 neighborhoods in LA. For the next 19 years I will be going to each of them and talking with at least five people per 'hood and posting our conversations.
Of the 70+ episodes we've done so far, here are five where I learned the most.
5. Chinatown
I had little love for Chinatown. It seemed shabby and uninteresting. Then Joey Ng, a friend of mine from the blogosphere with incredible and discerning taste, moved there and explained how wrong I was. As the former right hand woman to American Apparel's Dov Charney, she was not afraid to keep it real. She went on in great detail about some of the newer restaurants she often orders from (she's a mother of two small kids). Then she educated me on why I should stop buying fast fashion just to save a few bucks.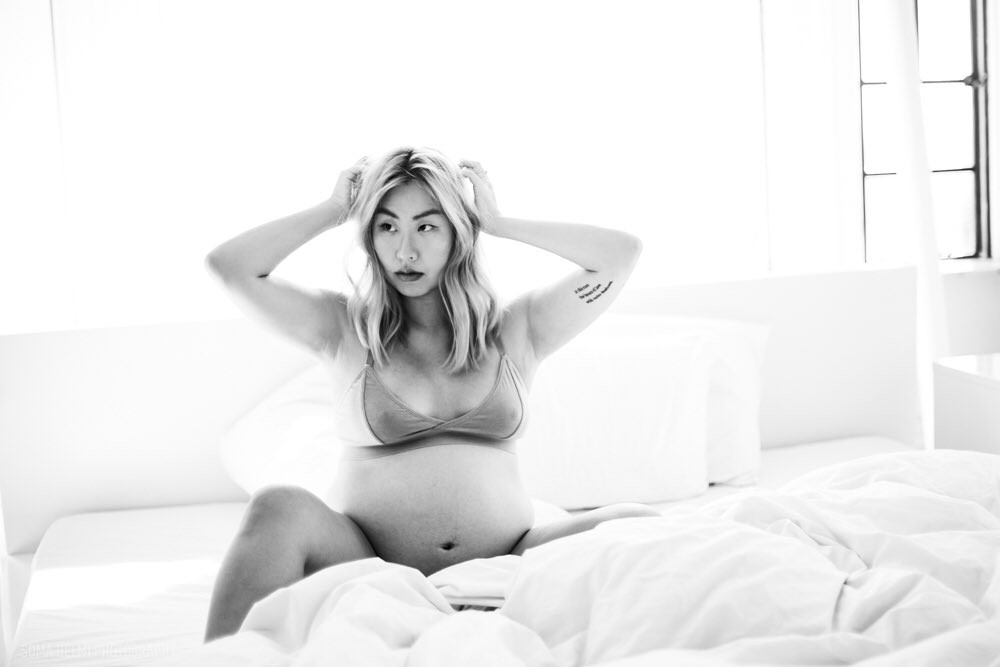 Joey Ng (photo by Tony Pierce)
4. Los Feliz
Lina Lecaro
has worked at the
LA Weekly
for 30 years. She has seen it all. Born in East LA, Lina started as an intern at the
Weekly
and never left. At one point she went out to LA clubs every night and wrote a column about it. She helped
CobraSnake
to the next level. And she's cousins with the dad of the singer of
Starcrawler
. She is a legend but because the
Weekly
isn't what it used to be, she doesn't get the love she deserves. It was an honor to finally meet her.
3. Granada Hills
The smartest Uber driver in America is named Sergio Avedian and he lives in Granada Hills. In the 1980s, he and his two buddies moved from Turkey to Los Feliz after graduating college. None of them knew how to speak English. Sergio immediately bought a Smokey and the Bandit Trans Am with the T-tops. He quickly learned English, worked on Wall Street, made enough to retire early and began driving Uber after hearing his friend go on and on about it. Sergio became obsessed and has been studying the ride-share platforms with the intensity he had in the stock market. He now co-hosts the most in-depth YouTube show about Uber and Lyft on the Rideshare Guy channel.
2. Carthay Circle
After I complete an interview I often say to the subject, "See, that's it. Do you know anyone in the neighborhood who I should feature next?" In this case photographer Michael Rababy said, "Yes, my neighbor across the street used to play bass with Bob Dylan and was best friends with Andy Kaufman." And then he called his neighbor who said, "Come on over." Gregg Sutton was all of those things, and also a chain-smoking marvel who had way more rock n roll stories than I was expecting.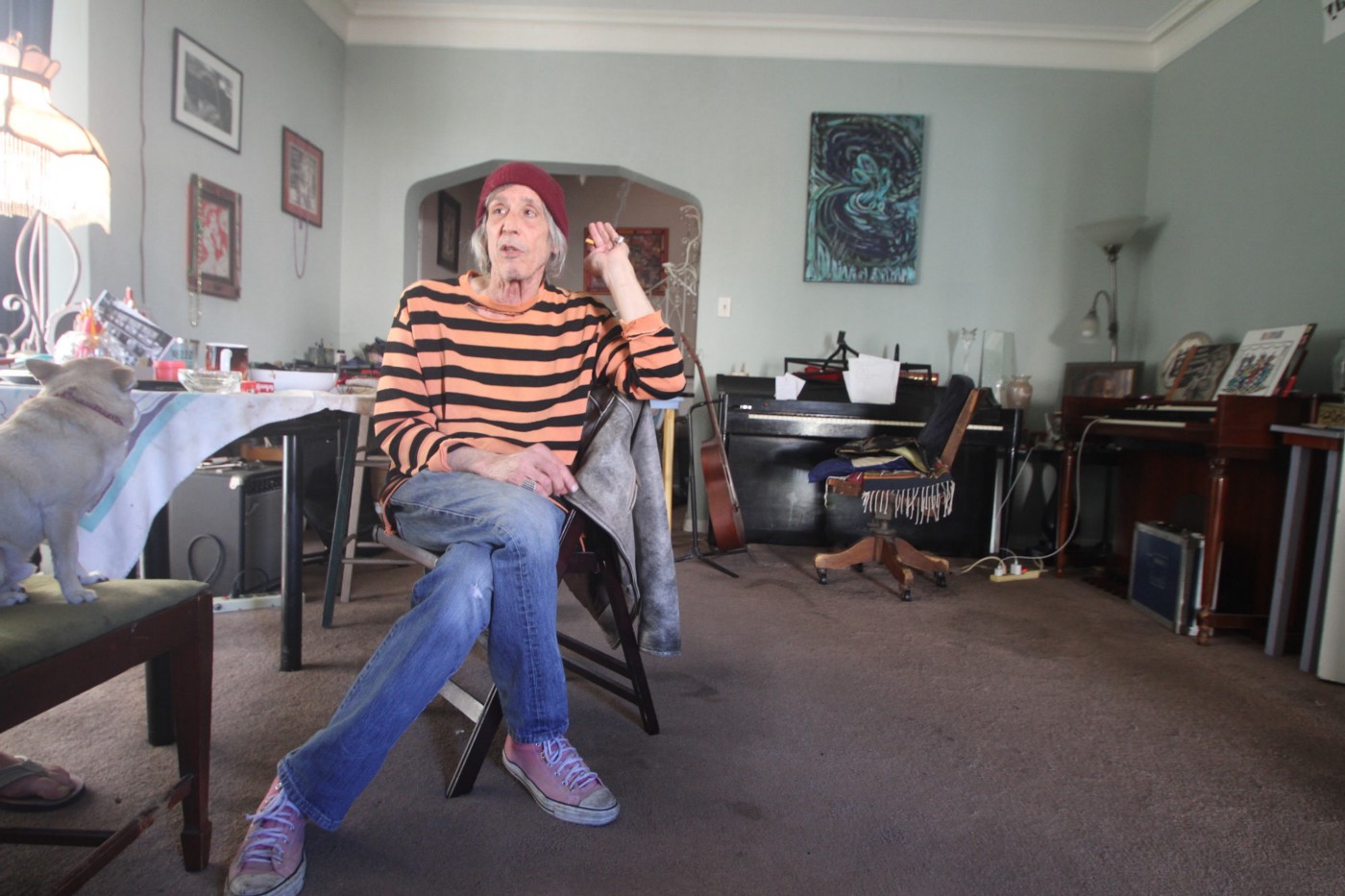 Gregg Sutton (photo by Tony Pierce)
1. Hollywood
There's a Black man named
William G.
who yells at the Hollywood division of the
LAPD
and then files complaints against them which they occasionally have to admit he's correct about. He also films police stops, critiques their work, and posts it on Twitter and YouTube. Often his reports are crystal clear that the officer was in the wrong to do things like handcuff and search a vehicle if it was missing a front license plate or whose windows were tinted too darkly—and yet the
LAPD
will rule the officer had done nothing wrong. And you should see what he does when he sees a horse cop fail to pick up the poop.
Previously On Playing Favorites
Eric Beetner's Top 5 Favorite Classic Crime Authors
Hudley Flipside's Top 5 Favorite Punk Drummers
Ronnie Barnett's Top 5 Favorite KISS Songs