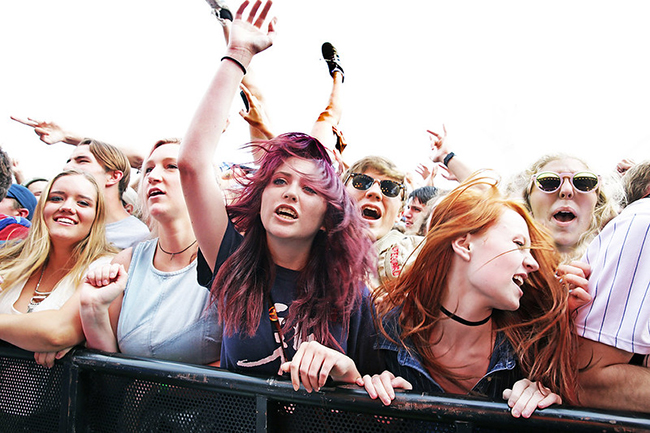 13 June 2023
It is that time of the year again, Chicago! Pitchfork will gather some of the best bands from all sorts of music genres and places to make our summer truly great! Pitchfork has released the Set times for each day. As the years have gone by, Pitchfork has done a great job of curating a unique and diverse festival unlike any others in the country and this year is no exception! Tickets are still available to purchase here . Here are some of the top recommendations for bands to check out!
Friday, July 21st, 2023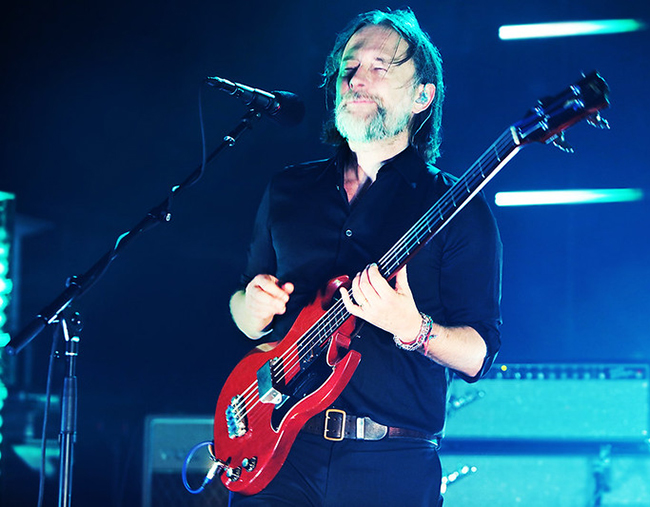 The most astounding headliner of the festival is on Friday. The Smile features both Thom Yorke and Jonny Greenwood from one of the most creative bands of all time, Radiohead. Radiohead, of course, play much larger festivals usually and it is absolutely thrilling to be this close to such geniuses. To add to the thrill, The Smile's 2022 album A Light for Attracting Attention is a dystopian masterpiece that hooks the listener in from the start. Click here to see photos and read a review of The Smile's Chicago show at the Riviera Theater by this reviewer. The Smile play 8:30-9:50 pm on the Green Stage.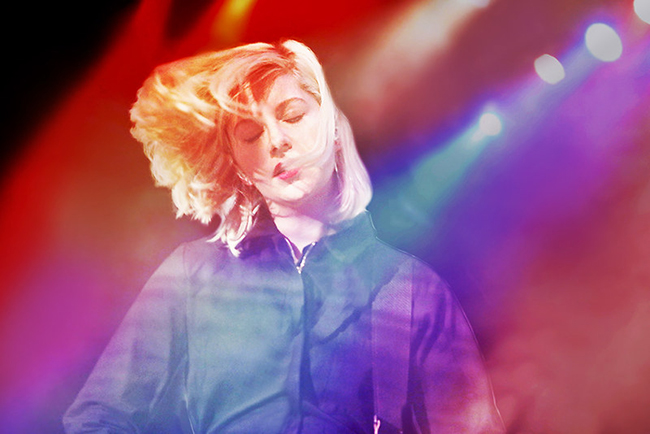 Toronto's Alvvays keeps getting better. With their third full length release Blue Rev, their live sets have become full of sugary pop hits filled with longing that somehow the recent crowd at The Riviera Theater was also able to crowd surf to! These Canadians have an engaging sense of timing and chord progressions that will make it impossible not to dance and sing along! Click here to see photos and read a review of their recent set at The Riviera Theater in Chicago by this reviewer. Alvvays plays the Red Stage from 7:25-8:25 pm.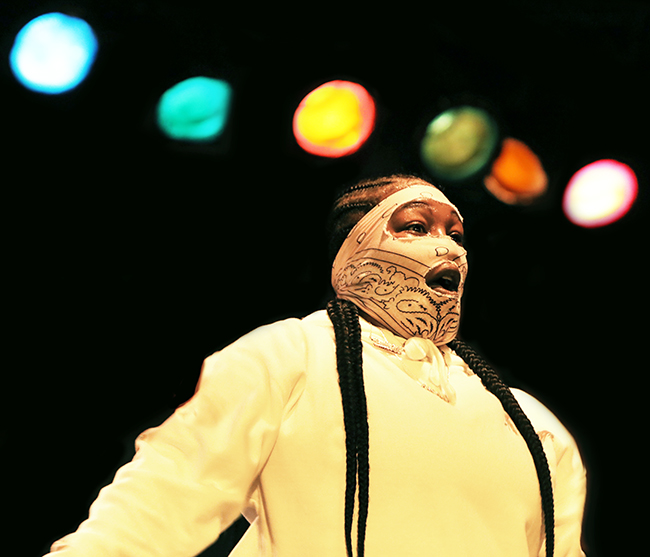 If indie rock isn't your thing, Pitchfork still has you covered on Friday with the innovating hip hop artist Leikeli47 who has a very interesting stage presence and will close out the blue stage. Leikeli47 has a very engaging sense of rhythms and associated sounds to elevate the tracks. Her third release, 2022's Shape Up has a great mix of cultural references and empowering lyrics. Catch her from 7:45-8:30 at the blue stage.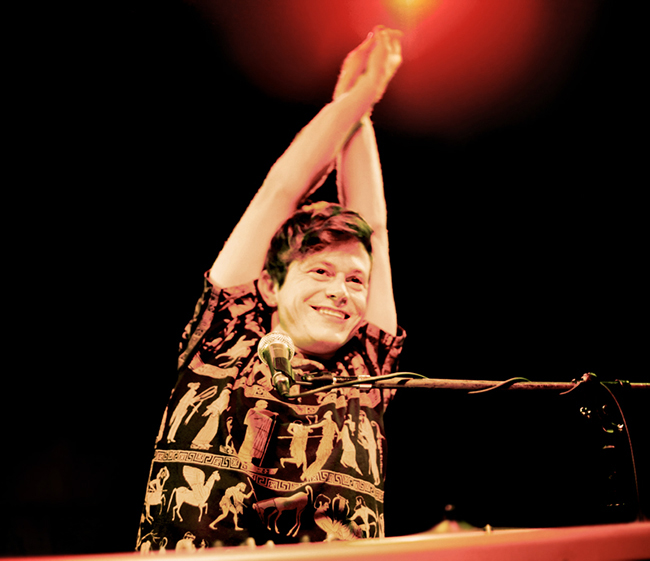 Michael Alden Hadreas is a versatile wonder and his 6 albums over the last three years have led the listener through a land of both the delicate, the pop sublime, and the turbulent with his latest 6th full length release, 2022's Ugly Season being no exception. If it's hard to figure out what to expect, perhaps it's best to embrace the unexpected and realize whatever Hadreas performs for us, it will be a gift. Perfume Genius plays the Green Stage from 6:15-7:15pm.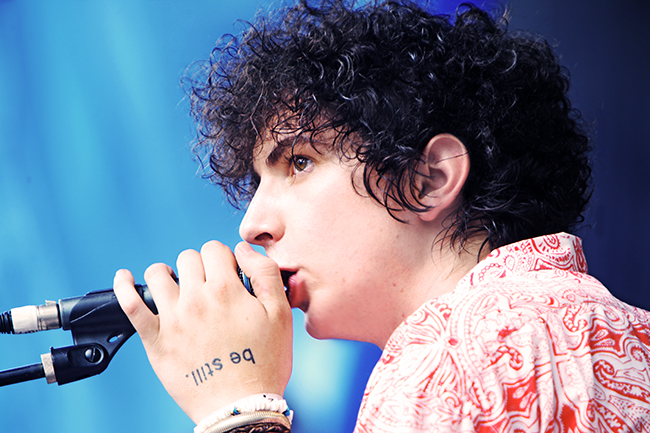 There is no one on Earth quite like lead singer Trevor Powers who is returning to Pitchfork Music Festival after resurrecting the band with the just released Heaven is a Junkyard. There is a gentleness and a genuineness both to Powers's delivery and a sense of imagery that sets a story. This is music to treasure! Youth Lagoon plays the Green Stage on Friday from 4:15-5pm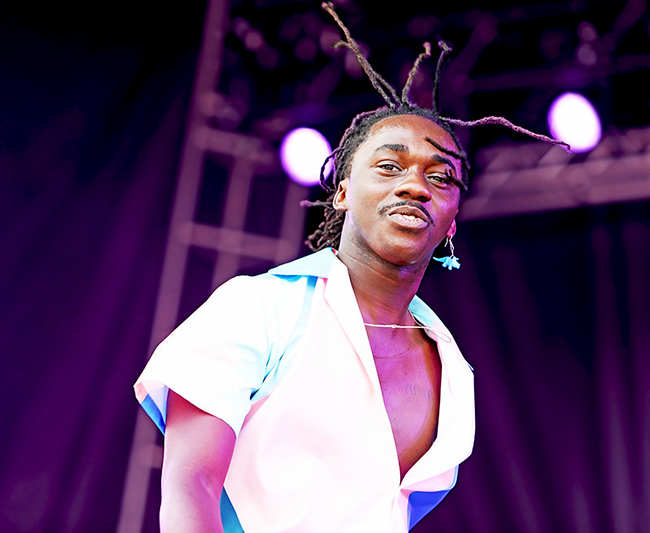 Ric Wilson is pure joy and always performs with a kind of infectious energy. His hip hop has some nice disco influences but also is often accompanied by some bombastic percussion. Wilson is a musician who makes Chicago a great city and it will be fantastic to see him return to Pitchfork Music Festival. Ric Wilson plays the Blue Stage 6:30-7:15 pm.
There is something about listening to Jlin that does some very interesting things to one's temporal lobes. Jerrilynn Patton mixes sounds in such an unexpected way that would actually be incredibly jarring if it weren't so perfect. Best of all in this reviewer's opinion is her sonic masterpiece 2017's Black Origami. It will make your auditory senses do a little parkour! Jlin plays the Blue stage 5:15-6pm.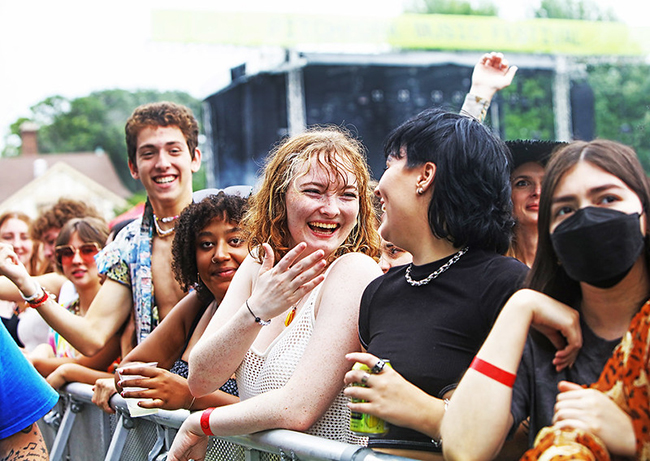 Saturday, July 22cnd, 2023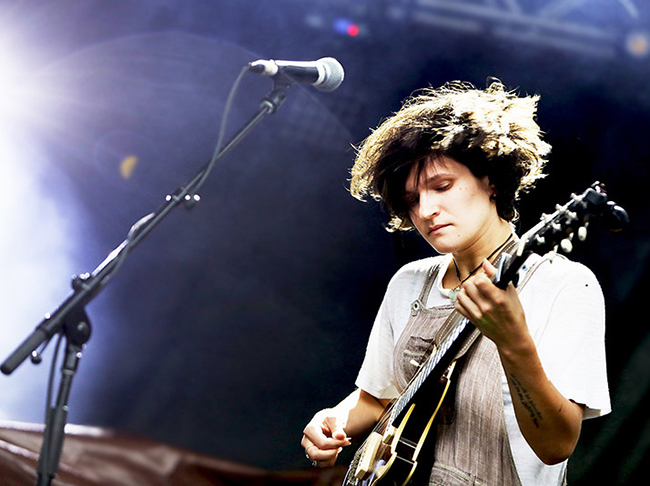 It is quite a big deal that Big Thief is not only returning to Pitchfork Music Festival but headlining the big stage. The band skirts country and folk indie genres adeptly with a beautiful sincerity. Since playing the blue stage in 2018, Big Thief have only grown in their sound as well as live performance. 2022 saw their 6th release, Dragon New Warm Mountain I Believe in You which you can listen to on Bandcamp here. Big Thief closes out the Green stage from 8:30-9:50pm.
Charlotte Adigéry & Bolis Pupul
Hailing all the way from Ghent, Belgium, this duo creates weird and quirky music that is all their own. With floating vocals that make you question the kind of human you are as well as consider different political issues in the world, there's also a lot of idiosyncratic and playful rhythms that make this duo's sound very unique. Yet, the lyrics offer up an experience beyond entertainment and into the introspective. Charlotte Adigéry & Bolis Pupul headline the Blue stage from 7:45-8:30pm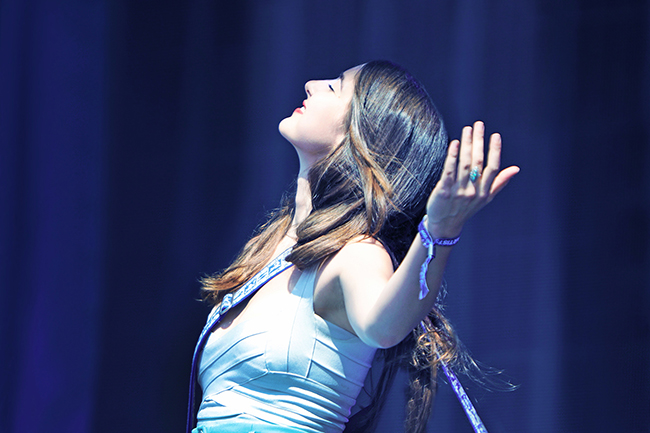 You can still catch a little bit of Weyes Blood before heading over to the blue stage for Charlotte Adigéry & Bolis Pupul though this is a bit of a tough squeeze. If beautiful 70s tinged folk songs are your thing, Weyes Blood is the band for you! Lead singer Natalie Laura Mering has also really loosened up as time has gone on has the kind of stage presence where she dances with grace and makes the audience laugh. Her most recent album, And in the Darkness, Hearts Aglow is a treasure! Read a review with photos of her most recent Chicago show by this reviewer at The Riviera Theater here Weyes Blood plays the Red stage from 7:25-8:25pm.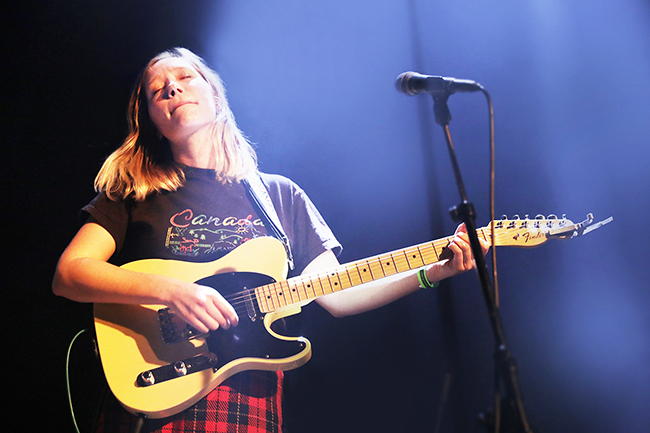 Sydney's Julia Jacklin asks "Am I going to lose myself again?" on the track "I Was Neon" from her third full length 2022's Pre Pleasure yet her songs seem more realized that ever with a perfect mix of honesty in her lyrics and catchy chord progressions. They make you feel like she'd be a good person to spend an entire day with or just listening to her music. Even in her more stripped down tracks like "Too in Love to Die," there's always something very engaging about her voice and the way she reveals more with each lyric as the song goes on. Julia Jacklin plays the Blue stage from 5:15-6pm.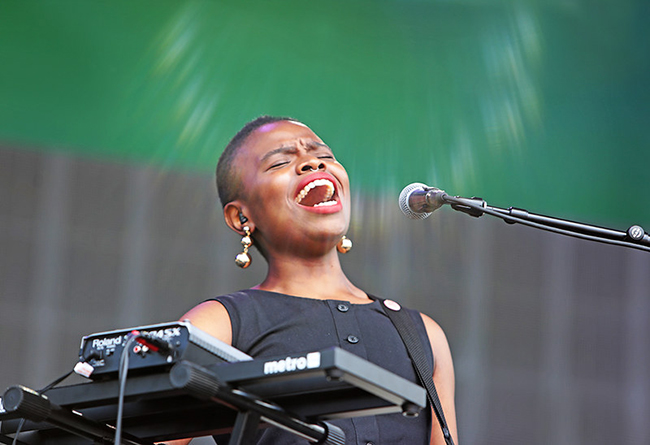 When Vagabon played Ptchfork Music Festival back in 2017, there was both a gentleness and a power. As time has gone on, Laetitia Tamko has created a sound that has more layers of complexity with nice hooks as well but has kept the same strong presence of grace. The two tracks available to listen to on her upcoming September 2023 release Sorry I haven't Called should be incentive enough to fan to want to gather a little earlier on in the day to hear more! Vagabon plays the Blue stage from 4-4:45pm.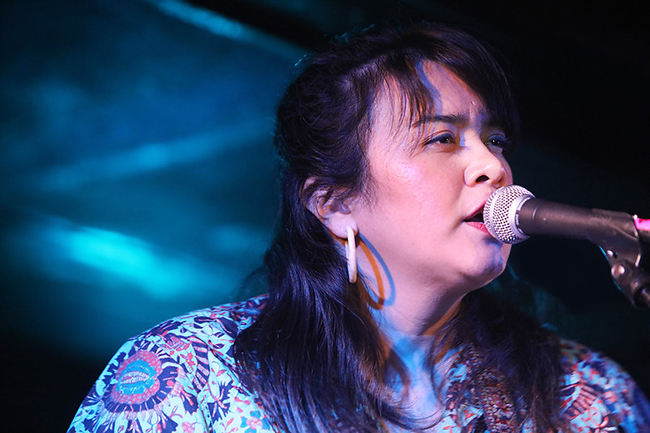 Katherine Paul is an introspective human who loves nature and is a very deep feeling sort of songwriter. That doesn't take away from her ability to craft melodies filled with just as much longing as there is guitar fuzz. This is important music to listen to but it's also music that grows on you in a way that makes you realize you're humming chord progressions under your breath without even realizing it, especially from her newest album The Land, the Water, the Sky. It was a wonderful experience to see her earlier this year and hear some of the stories behind some of these songs as well as to hear more about her culture and life experiences. Read a review with photos of Black Belt Eagle Scout's last show in Chicago at the Subterranean by this reviewer here Her set is one well worth arriving early to the festival for! Black Belt Eagle Scout plays the Blue stage from 2:45-3:30pm.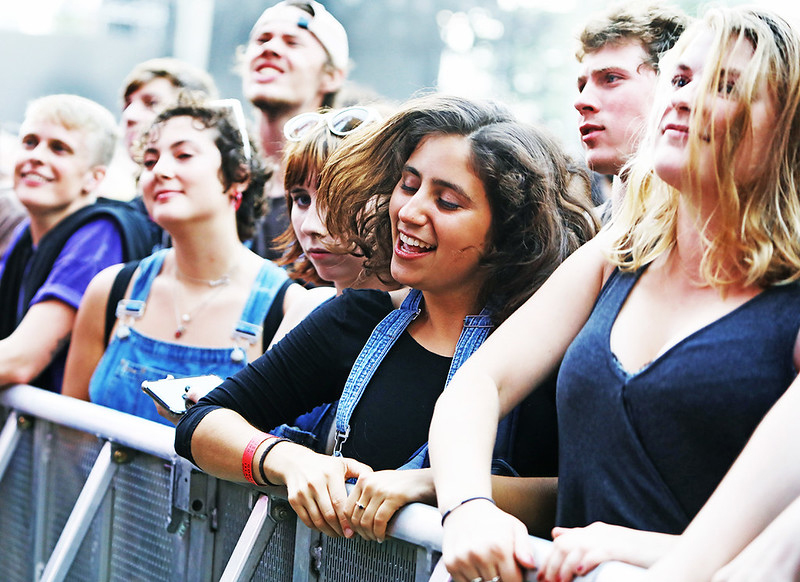 Sunday, July 23rd, 2023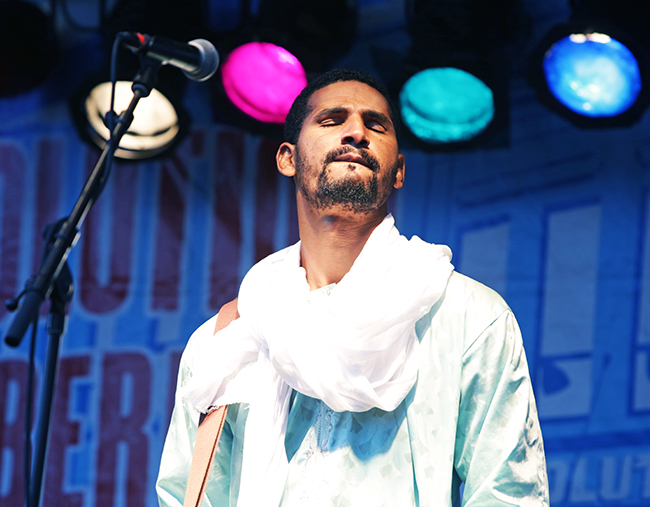 Those who might be feeling a little more adventurous should definitely check out this Tuareg band from Niger whose psychedelic repetitive rhythms leads to a transformative experience in which you will most likely feel joy and dance in your elevated state. This is music that is to be treasured and one you won't hear at other music festivals, which is what makes Pitchfork Music Festival indeed more interesting than the vast majority of festivals this summer! See Mdou Moctar close out the Blue stage 7:45-8:30pm.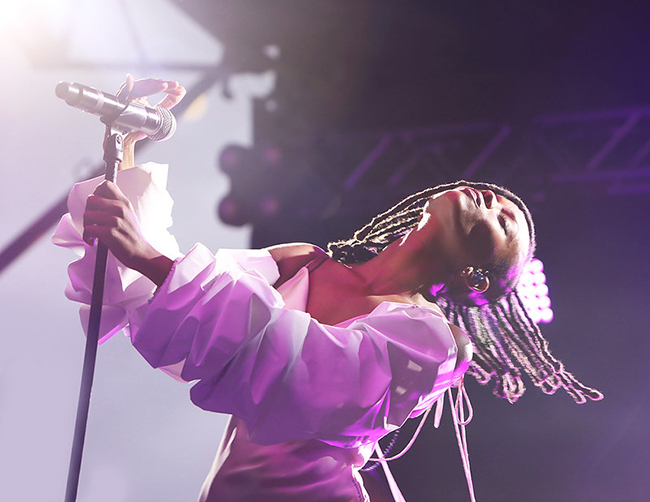 Kelela
When Kelela headlined the Blue stage in 2019, one could easily see she was destined for greatness. After 6 years of being on hiatus, Kelela is back with her album Raven from February of this year and songs vary between the cerebral wonder that is "Washed Away" and the super upbeat and catchy "Happy Ending" that should be blasting from stereos all summer. Mixed in are songs like "On the Run" with deep beats and soulful singing. Considering her stellar new material and her striking stage presence, this Pitchfork performance promises to be impressive. Kelela plays the Red stage 7:25-8:25pm (Below is a photo of the crowd from her 2019 performance)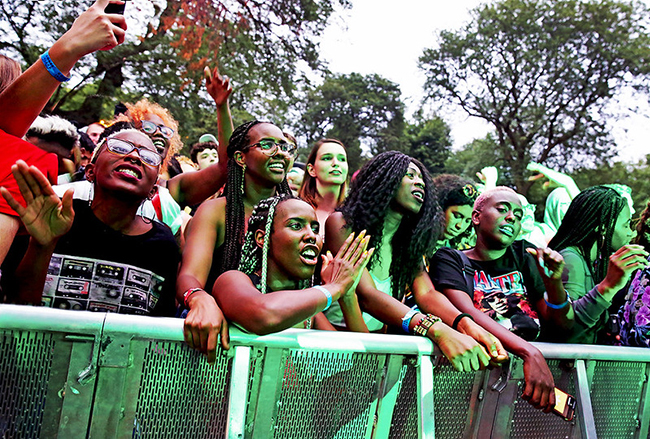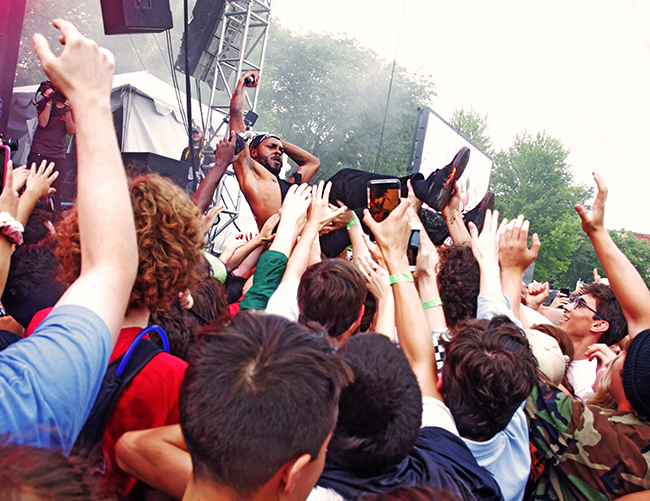 JPEGMAFIA is a fast paced adventure. Sure, Barrington DeVaughn Hendricks is technically human but his spontaneous feeling energy and perfectly timed rapid vocal delivery will make you wonder if he might be something beyond that. The samples and beats are always ambitious and the crowd energy will be infectious if this is anything like his Pitchfork appearance in 2019. Come a little before the headliners and see if you can keep up. JPEGMAFIA is playing the Green stage 4:15-5:10 pm.
Lucretia Dalt is an artist that may be a little baffling to some. This Colombian musician's 6th album, ¡Ay!, was hailed as record of the year in 2022 by The Wire and, although it might sound a little moody and inaccessible at first, it's worth a few listens to appreciate the creativity at work. As Dalt sings across the sometimes sparse melody lines in Spanish, you start to feel like the experimental quality is what makes it wholly memorable and unique. For those curious about what these sonic wonders might be like in a live setting, see this live video from Unsound 2022 Lucretia Dalt plays the Green stage from 2:30-3:15pm.
It's worth it to get to Union Park on Sunday early to hear the lush soundscapes of Rachika Nayar. Her 2022 release Heaven Come Crashing lives up to its name, offering the listener some epiphanies within layers of guitar pedal effects and ethereal vocals with climaxes that leave one feeling emotional and transformed. These songs have been called "epic" and "cinematic" for good reason and it should be riveting to hear them live. Nayar plays the Red stage at 1:45-2:25pm.