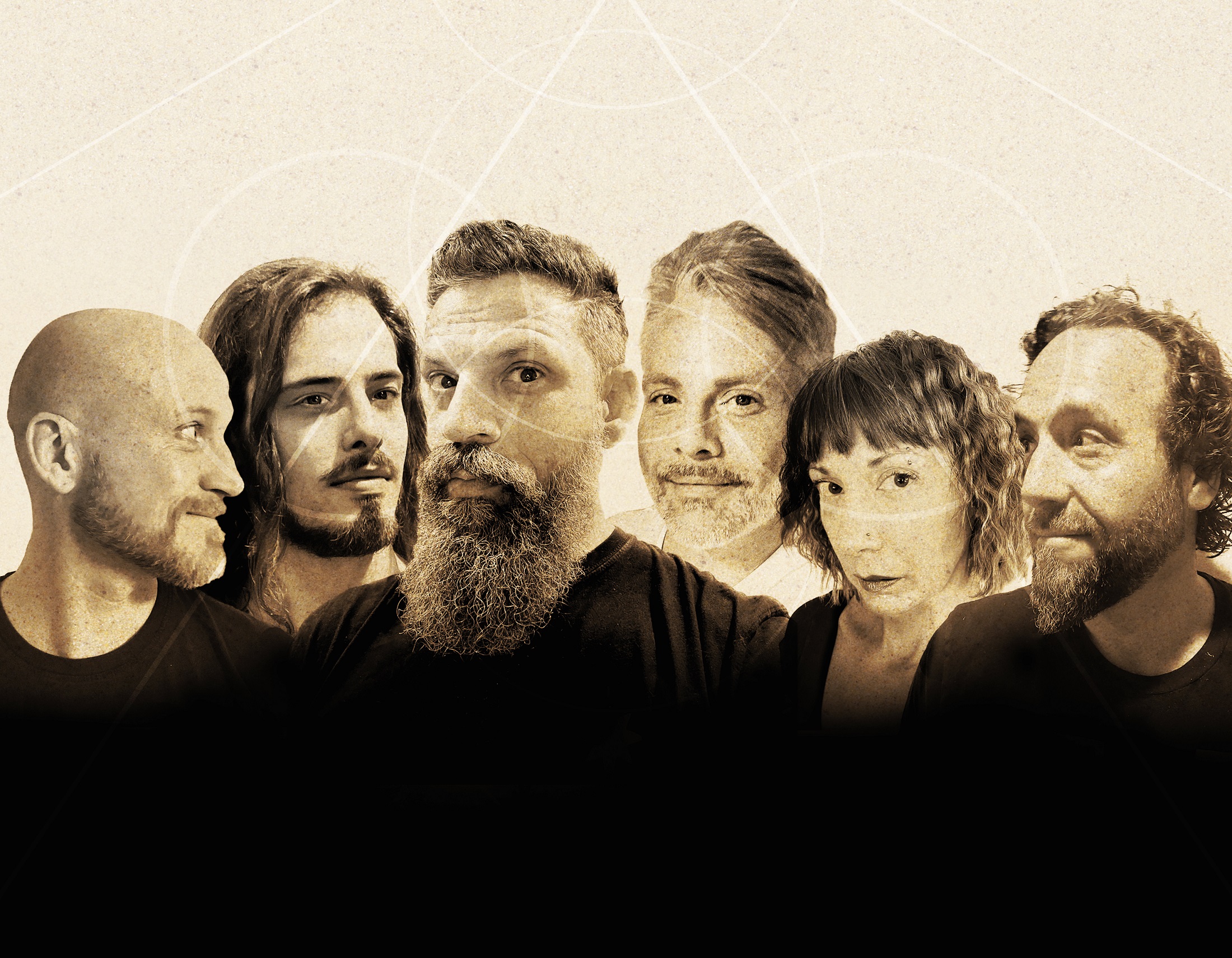 12 July 2023
Covert Stations' sixth song in the borrowed singles series is culled from the top of INXS' propulsive catalog, yet a meditative one in comparison to many of their dance-inducing hits. Found on the 1987 album Kick, "Never Tear Us Apart" leaves little guesswork underlining its theme of love-at-first-sight innocence revealed. This lyrical directness coupled with raw delivery took heed in Covert Stations' decision for a more direct approach. While some songs have lead to liberating, swerving twists as heard within the series, a couple have steered the band down a clear path to its focal point. "Never Tear Us Apart" is a song of the latter, bare & honest messaging where merely light alterations arise for the modern touch.
The cast of co-conspirators Craig Cirinelli (vocals & curator of the series) brought on board for this Covert Stations cover of "Never Tear Us Apart" contains the most members within a single line-up in the series, though the number of tracks recorded were kept at a minimum. In line-up 6, coincidentally six members pass the musical baton among their chosen studios. Drummer Brian Leahy (Eyeswan) is the first overlap since the series began, having performed on the cover of "I Melt with You" by Modern English. Using different line-ups has been the modus operandi of the project. "It's what I find quite liberating and what keeps it low pressure for those involved. I'm at the point where I'll repeat players depending on their zeal, yet I won't invoke a full, repeat line-up. The revolving door can be draining to keep the many lines of communication open, yet it also keeps this process so dynamic." Cirinelli states. Guitarist Jake Aprile and bassist Jeff Stevens were a welcomed suggestion by drummer Leahy, their execution being on point. Jeff has been in the New Jersey music underground playing bass for years (ex-Avoider/Killed by the Bull), while similarly, Matthew Haick (ex-Merciana, Nora), currently a composer by day, was an old scene friend called upon for the foundational keys heard throughout. The final piece to the puzzle was the more elusive saxophonist. Although the initial idea by Brian was to ask Jake to rip the sax solo on guitar, "which he killed" Craig revealed, "I couldn't help to think it'd be a cop out to gut the sax, I mean—that sax—is legendary." I decided to let Brian and Jake's original desire rip, while looking for a sax player willing to double down. I reached out to Erin Brophy in Milwaukee (ex-Evacuate the Earth) and not only did she deliver, she wrote such a complimentary lead so slithering out from the guitar so exquisitely, she made it her own."
If you've been following these virtual pages in The Big Takeover Exclusives, you'll know Covert Stations is a passionately detailed project by its curator. Craig Cirinelli cut his teeth in various groups of underground indie from post-hardcore to space rock, eclectic folk to Americana, while guesting on albums within metal, punk and power pop. His chameleonic approach is an asset to a project as varied as this.
Other songs covered in the Covert Stations series are 'It Must Have Been Love' by Roxette; 'She Sells Sanctuary' by The Cult ; 'The One I Love' by R.E.M.; 'Love My Way' by The Psychedelic Furs; 'I Melt with You' by Modern English. Details on the entire series can be found on the project's home base, CovertStations.com and the link below.
Band website
Instagram
Facebook
Bandcamp