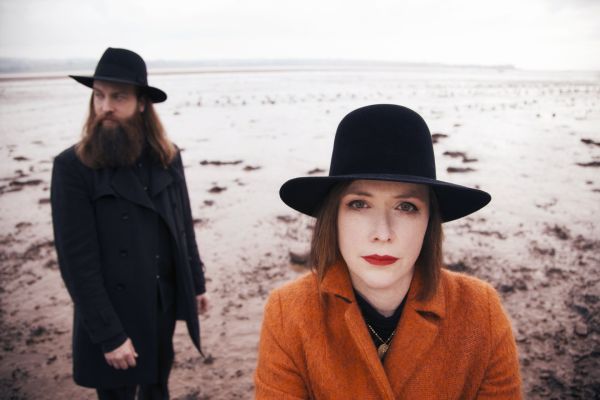 AS ALWAYS, CLICK ON 'READ MORE' BUTTON FOR INFO ABOUT ARTISTS/ACTS & TRACKS.
The Soft Cavalry – Photo courtesy of The Soft Cavalry official site
1. Good Riddance – "Our Great Divide"
Yep, we/they get (obviously and) relevantly socio-political on this raging track. It's the 2nd single from the punk rock stalwarts and comes off of forthcoming album Thoughts and Prayers, out July 19th via Fat Wreck Chords.
2. Petrol Girls – "Big Mouth"
Blazing an intense feminist post-hardcore trail are British-Austrian band Petrol Girls with another important rally call for women's rights, this time in the music biz itself.
MY passionate and insightful PROTEST INTERVIEW with Ren Aldridge of Petrol Girls
3. Boyracer – "Bored and Lonely"
Good old (well, okay, not old, just veteran) Stewart Anderson of Boyracer (and so many more bands) fame (and co-founder of Emotional Response Records) joins forces with new recruit Christina Riley (of Artsick and Burnt Palms) on this brief and tuneful number.
MY VIDEO PREMIERE
BT writer James Broscheid's ALBUM REVIEW of Fling Yr Bonnet Over The Windmill
4. Skating Polly – "Play House"
The self-described ugly-pop/grunge (well, really, it's fiery and spunky alt-rock) band (2 sisters; 1 brother) return with a stand-alone single and video that features David Yow of Jesus Lizard (in)fame(y).
MY SONG PREMIERE of "Free Will At Ease".
From 2017, Peyton Bighorse and Kelli Mayo kindly detail their TOP 5 SKATING POLLY VIDEOS
5. Hold Fast Hope – "Messengers"
Supposed grunge revivalists, but more like a blend between dream-rock and post-hardcore, this outfit unleashes a turbulent and emotive track.
6. Tennis System – "Turn"
A dream-rock/noise-rock band along the lines of Epitaph's Teenage Wrist, this act will win over fans with their sporadically storming wall-of-sound guitars à la Catherine Wheel and My Bloody Valentinesque warped guitar bends.
MY VIDEO PREMIERE of "L.I.E."
7. Temple of Angels – "Cerise Dream"
Delicate to vivid dream-pop with ethereal to spirited, bittersweet vocals and sharp-spangled guitar chime is showcased on this outfit's latest Cocteau Twins-y single/video.
8. The Soft Cavalry – "Bulletproof"
Does this duo need any introduction to the long-time readers of Big Takeover mag? Probably not, as one half of the pair is Rachel Goswell of Slowdive and the other half is her husband Steve Clarke. Goswell's (and Clarke's) work is compelling as usual.
MY ALBUM REVIEW of Slowdive.
BT writer Elizabeth Klisiewicz's ALBUM REVIEW of Minor Victories.
Yes, BT writer Kirstie Shanley interviewed Slowdive in 2014 HERE
9. MC Lars & Mega Ran – "Walden"
The hip-hop/spoken word talent runs deep with these two. Intelligent, quick-quipped, and engaging artists. MC Lars and Mega Ran join forces on their new album The Dewey Decibel System, which came out June 7th via Horris Records and Random Beats. Each track off the LP riffs on a different classic book or poem. This one is about Henry David Thoreau's ode to nature and simplicity Walden Pond. The author's verse had a lot to say, back then, about our speedy, needy, and greedy culture…
10. Berywam – on America's Got Talent
I know, I know… Mainstream TV should be off-limits here, but not when a cool group of French dudes beatbox the house down! LOL